Want to run Windows Software on Mac? Here are 4 ways you can do that
Published on May 27, 2021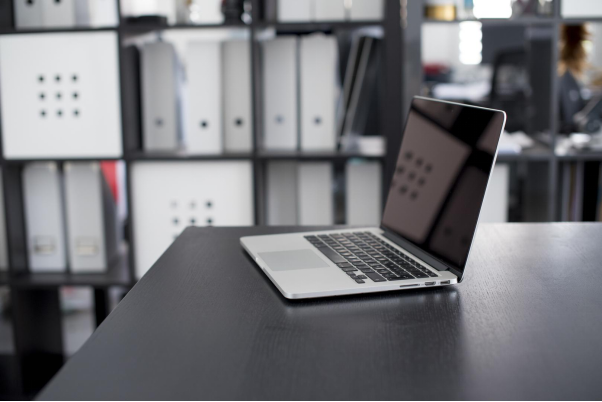 There's no doubt that Mac provides its users with an amazing experience. But, it is also undeniable that nothing in this world can be flawless or 100% perfect and this means that even your precious Mac might have a few shortcomings.
Typically, Apple prefers to do things in a unique style and while this is one of the reasons why Mac is so popular, it might also annoy some of the users. A lot of users feel that Mac limits or restricts them because the majority of programs used by corporations and industries only run on Windows.
Take Microsoft Office, for instance. It is used by more than 1.2 billion businesses and people across the globe, and it has the Access Database. But, this isn't available on Mac. 
However, there's no need to panic because running Windows software on your Mac isn't a herculean task as you might be thinking. Take a look below at the most popular methods.
1.Make use of Wine
Wine is a computability software that allows you to run Windows software on your Mac computer and also Linux. This is a lightweight solution than installing Windows. All you need is to utilize a program or two. However, the only drawback of using Wine is that it might not work with all programs. While some may perfectly work, others might crash or not run at all. To know for sure if the apps that you want to run on your macOS are compatible with Wine, you can check the Application Database of Wine.
The ideal way to use Wine is with the help of the 3rd-party WineBottler. You need to download WineBottler and when it is complete, open the DMG file. In the window that will open, you have to drag and drop both WineBottler and Wine icons to your Applications folder. This method is just as you would do when installing other software.
When you launch WineBottler, you'll find that some of the programs can be installed right away like Mac Internet Explorer. 
If you want to open other Windows programs, you have to download them as EXE files from reputable and trusted download websites. Then, you need to right-click and select Open With > Wine. The programs will be run directly by Wine. But, know that all programs don't work with Wine and you will have to try troubleshooting if some of them fail.
2.Boot Camp
With the help of Boot Camp, you can install Windows into your Mac. Also called dual-booting, this allows you to run macOS and Windows side by side on your hard drive. In macOS, the Boot Camp Assistant is going to walk you through the entire process. It is going to partition your hard drive so that you can install Windows in one of the partitions and reboot into it. The only drawback is that you need to select the OS carefully and before your Mac starts. If you need to switch, you have to restart your system to change the OS.
3.Remote Desktop
Do you still have your Windows system? If so, you can entirely skip running Windows software on macOS and easily make use of remote desktop software. With remote desktop software, you can access your Windows machine from the desktop of your Mac. Enterprises with business software that runs on Windows can choose to host Windows servers and make their apps available to Chromebooks, Macs, Linux PCs, and so on.
Even though this isn't ideal for PC games and other visually intensive apps, but it is an easy way to run Windows software on Mac and you can consider it when you're in a hurry.
4.Virtual Machines
You can run operating systems inside a piece of software with the help of virtual machines. Even though the virtual OS thinks that it is running on a real computer, you have complete control over it due to the virtualization software. The three big VMs on macOS are VMware Fusion, Parallels, and VirtualBox.
For the best VM user experience, you can consider Parallels. It is perfect for beginners. There is no need to configure anything and you don't have to download Windows during the setup. The software will do everything on your behalf. Thanks to the coherence mode, you get to run Windows software alongside Mac applications. You can even pin them to your Dock. The drawback of this is that it will cost you money while you can use VirtualBox for free. But, VirtualBox requires you to perform the setup yourself. You can make the choice according to your budget and tech knowledge.
If you are a Mac user wanting to leverage the power of Windows software on your Mac computer, try any one of the aforementioned methods and enjoy.