Here is why you should wait for Note 9 release instead of buying Galaxy S9
Published on March 5, 2018
With the launch of Galaxy S9 and S9 Plus, Samsung has left some blocks vacant which may get fulfilled with the release of Galaxy Note 9. Researchers and tech analysts suggest that Samsung Galaxy S9 and S9 Plus could get faded with the version of Note 9 which may happen in the third quarter of 2018. The Galaxy Note is the finest and premium smartphone series of Samsung which always make a profit for the company. And hence it can easily be predicted the next addition to that series would be an outstanding one.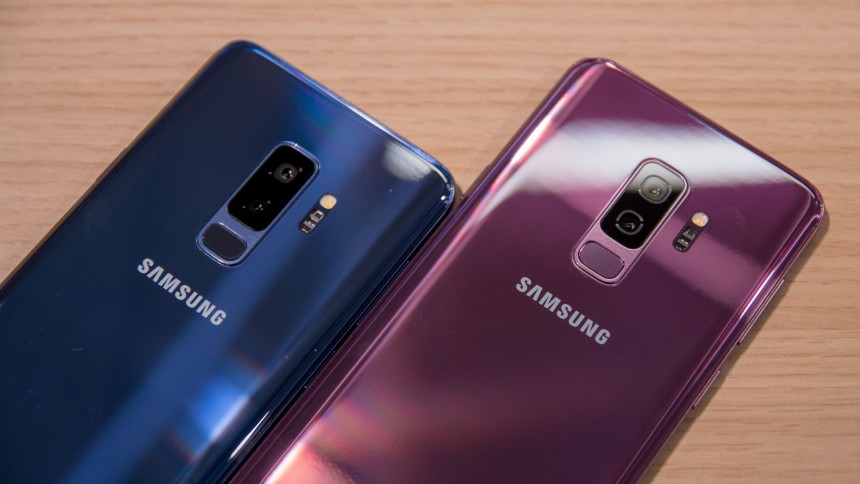 Now let's talk about it in details. Here we have made some assumptions and predictions too, and on behalf of that, we are concluding that the upcoming Note 9 will be the best choice over Galaxy S9 or Galaxy S9 Plus. Samsung's Note series is much famous for its S Pen Stylus and the curved glass screens which now seems like the signature of Samsung smartphones.
Improved Face Unlock: Samsung Galaxy S9 and S9 Plus feature a biometric unlock that uses both facial recognition and iris scanning, but that's the same which we were having in Galaxy S8 series. Samsung made iris scanning and facial recognition combined so that the unlocking can be done even in dense conditions. But Samsung needs to improve it. And this improvement could be seen in the upcoming Galaxy Note 9. Samsung engineers could augment iris scanning with 3D Face-mapping option, and that will be with 50,000 dots of infrared light while the iPhone uses just 30,000 dots of infrared light.
In-screen fingerprint sensor: If you've gone through the coverages and launches of MWC 2018 (Mobile World Congress) then you must be knowing that Vivo showcased its first prototype with an in-display fingerprint scanner. The phone had an in-display fingerprint scanner in the lower half portion of the working screen. Samsung has been rumoured for this feature since the launch of Galaxy Note 8. It was also in news that the company wasn't able to produce an in-display fingerprint scanner in Galaxy S9 due to lack of space with the curved OLED display. But now it seems like the company may introduce its Galaxy Note 9 with an in-display fingerprint sensor.
A new Bixby: Earlier there was no use of the crucial physical present on the left spine. At the time of Galaxy S7, it was just for the health and other things. But later it turned out to be an option for Bixby, but as of now a few percent of people are active with the Bixby feature. There are just a few number of people which uses Bixby to take command of their smart home appliances. Samsung could introduce a new era of Bixby with some new upgrades to compete with other voice assistant products present in the market like Google Assistant, Apple's Siri and Amazon's Alexa.
Improved AR Emoji: Samsung might introduce more perfect and vivid AR Emoji. Recently introduced AR Emoji fails to capture human features like skin tone, hairstyle & outfits. And they don't actually track the facial expressions. Frankly, it's more straightforward to record and a video using selfie camera in comparison to the AR Emoji of Galaxy S9. So the company might introduce an update over AR Emoji and could use more vibrant techniques for creating of 3D Emojis.
Dual-aperture front-facing camera: In the world of selfie smartphones Samsung needs to focus more on its front-facing camera. Samsung Galaxy S9 is the first dual aperture smartphone that toggles between two settings to let more or less light enter inside the camera lens just like the human pupil. In Galaxy S9 Samsung has done this brilliant job by creating this kind of camera that uses physical aperture instead of digital solutions. So the company might introduce this successful feature of Galaxy S9 to the front optics set of Galaxy Note 9.
Dual-camera Setup in front: There are various smartphone companies which have made a smartphone with four-camera like two on front and two on the rear panel. Samsung needs to upgrade its upcoming smartphone to the latest trend of selfie camera. The company is expected to create a dual-camera setup for the forthcoming Galaxy Note 9. And with this dual camera one needs to be with dual-aperture, if this combination will get placed in Galaxy Note 9 then surely it will be called as best selfie camera smartphone.
So this was all which we are thinking that Samsung might introduce or change with its upcoming Galaxy Note 9. Samsung will introduce this next instalment of Note series in August, just before the launch of this year's iPhone. And if the above-mentioned upgrades go positive then Samsung could give a tough competition to Apple.