VLC media player gets its important update Chromecast compatibility
Published on February 11, 2018
VLC, one of the most widely used media player. VLC media player has now got its major update in past two years named VLC 3.0 which is currently available for all supported VLC platform. And is complete with support for HDR video, hardware decoding and also Chromecast compatibility.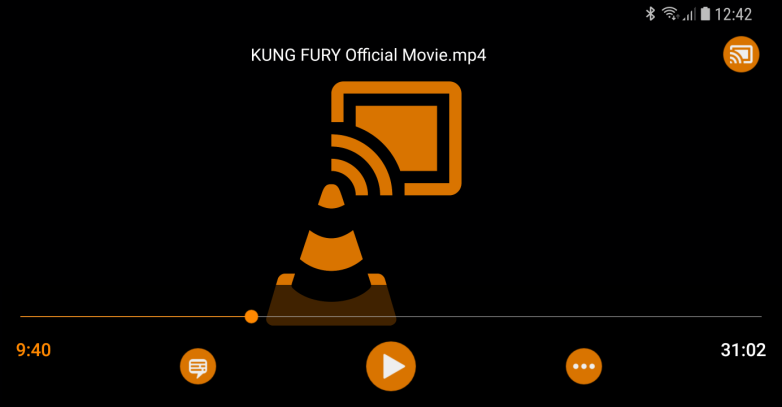 The update has now out for Android, ChromeOS, Android TV, Linux, macOS, iOS, Apple TV and Windows. This cover almost all operating devices. The latest version gives more stabilisation, regardless whether it's been running on Android or macOS. This version of VLC is also supportable for the devices running on older versions of Windows like Windows XP and Android devices on Gingerbread 2.3, and iOS devices on iOS 7.
Here's the complete list of new features as mentioned by BGR:
Supports hardware decoding on all platforms, for HD and UHD of H.264 & H.265 codecs, allowing 4K and 8K decoding with little CPU consumption.
Supports 360-degree video and 3D audio, up to third order Ambisonics, with customizable HRTF.
Supports direct HDR (on Windows 10) and HDR tone-mapping (on other operating systems).
Allows pass-through for HD Audio codecs so external HiFi decoders can provide the best sound.
Allows users to browse local network drives like SMB, FTP, SFTP, NFS, and so on.
Supports Chromecast discovery and streaming (including audio-only), even in formats not supported by Chromecast, such as DVDs.
Adds a new subtitle rendering engine, supporting complex text layout and font fallback for multiple languages and fonts, including East-Asian languages.
Updates the user interface to support HiDPI on Windows 10, new APIs for macOS, and so on.
Adds support for numerous new formats and codecs, including WebVTT, TTML, HQX, CEA-708, Cineform, and many more.
Prepares support for AV1, both decoding and encoding.
Supports Bluray with Java menus (BD-J), although decryption needs to be performed outside of VLC.
Prepares the experimental support for Wayland on Linux, and switches to OpenGL by default on Linux (Qt5 only for now).
Supports Dex for Samsung's Android devices and other keyboard-driven devices, also, to complete Oreo support and playlists.
Improves performance and battery life on iOS.