Vivo V11: Bold design with all latest specs
Published on September 25, 2018
AI camera is one of the best cameras that help users capture picture at the perfect moment in any time-period as well as this allow you to live a simple and smarter living. Vivo, the leading company which is continuously giving good features phone at a very low budget which is affordable for all. The new models which are introduced by Vivo are V11 and V11i, these both come with AI camera technology.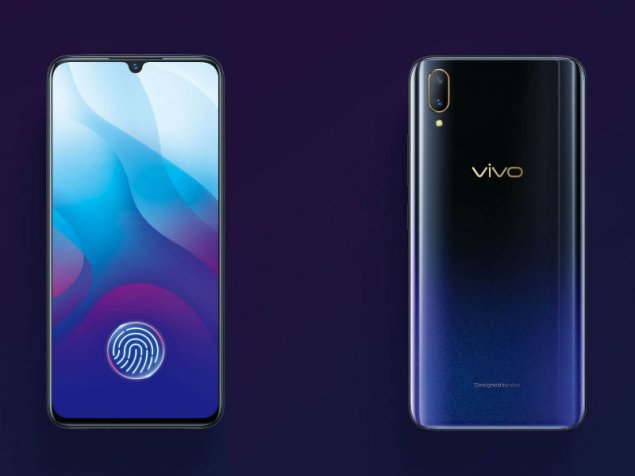 Before buying a smartphone every person check its display and picture quality and then buy, therefore Vivo has introduced the new Halo FullView Display paired with Starry Night and Nebula fusion colours- and if we say about the curve of this model then this model is with a curved 3D body to provide a seamless and immersive user experience and with this amazing feature it has a feature of In-Display Fingerprint Scanning Technology which is only added in this model(V11) of Vivo, all these features are involved but without decreasing the sleek and trending design.
According to the reports, Mike Xu, the chief executive of Vivo in Malaysia said that V11 to create a more intuitive and personal mobile experience for our users," The new model of Vivo has added so much to the market that with this you can capture an amazing and moment perfect shot and also leaded market by introducing in-display fingerprint sensor technology. Chief executive also said that their main motive is to enhance the market with new featured phone and to give best experiences to customers.
The last model of Vivo called Vivo V9 had made a blast in the market, it sale was the maximum because of its camera and display, just because of the AI camera in Vivo V9, the new model will attract people towards this phone just to satisfy them with more powerful photography features which adapt to any scenario. Vivo V1 has a good camera, 12 megapixels + 5-megapixel dual rear camera combination with a large f/1.8 aperture and 1.28μm pixels, as well as a 25 megapixel MP front camera. One of the most tremendous features about the camera is that the 12-megapixel rear camera boasts Dual Pixel Sensors with 24 million photosensitive units for higher light sensitivity and DSLR-standard Dual-Pixel Autofocus technology that can lock focus in just 0.03 seconds.
Clicking picture is the thing everybody wants but clicking a good picture is a passion by some, therefore Vivo V11 is completely suitable for those who want to capture each moment it is possible because this model has AI Backlight HDR and AI Low Light Mode use AI algorithms to capture multiple frames for greater detail which used them to combine and making the perfectly exposed photos, even for difficult lighting environments such as sunsets.
Face-shaping technology is the one which allows you to capture anywhere- anytime, this is exactly what Vivo V11 is with as well as, therefore this feature will attract a large number of youth to buy this new product named as Vivo V11 with an AI face-modelling algorithm that adds individual treatments to your facial features, creating beautiful yet natural selfies.
Apart from the camera if we talk about its performance with the great camera quality and new technology, the Vivo has focused on other Ai assistant, and also with the google assistant such as map navigation, online shopping, travel arrangements, music, video and even social media, while Google Lens, backed by advanced deep-learning algorithms, lets users search for what they see. Let's talk about the hardware which this model is having. This Vivo V11 powered by the latest Snapdragon 660AIE processor with 6GB RAM + 128 ROM, ensuring ultra-smooth performance.
Fast Charging
With all the new technology, Vivo has also brought Dual Engine Fast Charging which brings a faster charging experience which directly indicates that twice the speed and half the time, and most interesting you can use any of the compatible industry standard USB cables to charge new Vivo V11.
Robust protection during charging u-is the very important thing that the model should be having which is brought by Vivo V11 basically how it works its parallel connection of the two charging chips along with nine different safeguarding features, provide the utmost in safety.