Ubisoft to take next Assassin's Creed to Greece
Published on March 18, 2018
Game developer Ubisoft is reportedly taking the next Assassin's Creed installment to Greece. A report published by prolific leaker and Assassin's Creed expert, Liam Robertson states that Ubisoft has planned for the upcoming entry in the popular series to take place in the ancient land of Greece.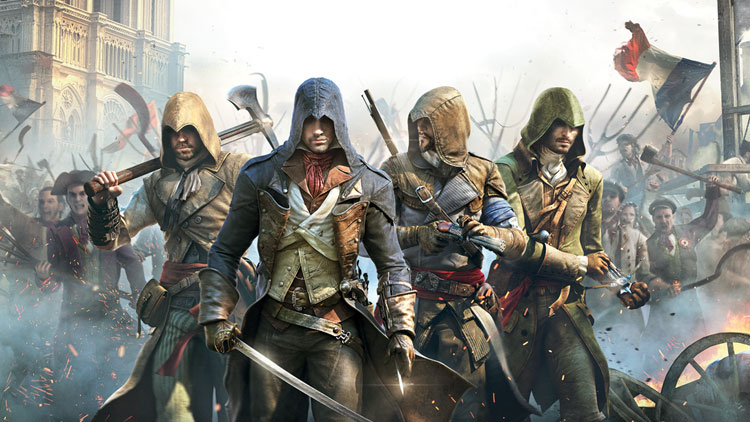 Furthermore, the gate had already gone into production back in 2017. Interestingly, the game won't include any annual roots. The game is expected to make its debut in late 2019. It will be available on most gaming platforms, including PlayStation 4, Xbox One and PC. However, when it comes to Nintendo Switch, it doesn't appear that the game will launch on it as of now.
The last installment in the popular series was Assassin's Creed Origins. While it did end up scouring immense attention, many experts felt that the game lacked several crucial factors. "The other cardinal sin seems to emanate from being overly ambitious. There aren't any tent-pole missions in the game besides a somewhat hectic last hurrah," notes reviewer Ahmed Muhammad from PlayStation Lifestyle.
He further went on to state that revelations took over-the-top set-piece approach especially when it came to its important missions. While Unity took a creative approach, wherein villains placed between dozens of guards; Origins appeared satisfied for simply diving onto the main target with the press of a triangle button. "Some of these targets have somewhat original missions, but even they aren't particularly enjoyable to pull off. There just isn't anything I'll remember or ponder over in the years to come from a mission design perspective, and I believe this is due to the number of resources and care that went into crafting a replica of Ancient Egypt," Ahmed further noted.
There is no other information about the upcoming version of Assassin's Creed available as yet. Additional details are expected to arrive with time.