Toshiba set to update its smart glasses with Windows 10
Published on March 13, 2018
Technology giant Toshiba is set to expand into a niche area of PC enterprise space. This time, the company plans on carrying this out with a pair of smart glasses, which will be supported by Windows 10 operating system. Even though this might sound a bit far-fetched, it is true that the firm is actively working towards ensuring that this takes place.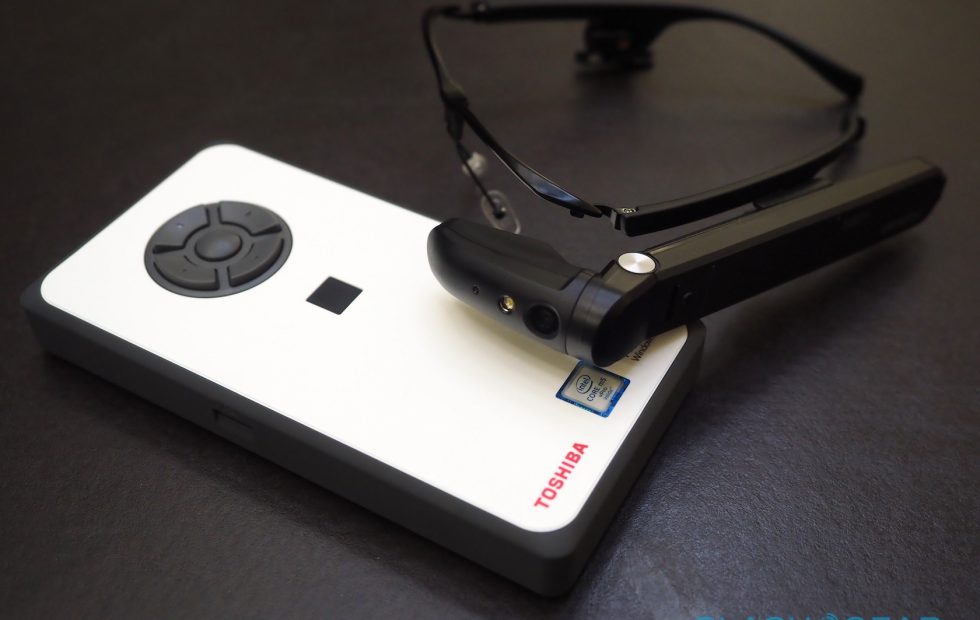 Dubbed as, 'Dyna Edge AR Smart Glasses,' the new product is being designed specifically for workers in the field. By workers in the field, we mean repair workers that pull up a blueprint or a warehouse worker that scans product barcodes. The frames come packed with a glass display that can easily be placed over one's right eye along with an outward-facing camera, which can further be used to capture videos or pictures.
The computer will remain devoid of the headset. In other words, they can easily be connected to the mini-PC as well. "The specs are part of Toshiba's Dyna Edge series, a line of compact computers that weigh less than a pound," a report by PC Mag reads. "They will run on a sixth-generation Intel Core processor and include different memory configurations. The headset itself connects to the PC via a USB cable," the report further adds.
One reason why Toshiba decided to go ahead with Windows 10 as its primary operating system, is because it is meant to be a real enterprise integration.
Furthermore, the company also reportedly tapped upon the Vuzix enterprise, which already manufacturers smart glasses. The firm recently released a demo, which showcases the smart glasses in its full glory. In the video, it can be seen that the smart glasses are meant to work like portable Windows 10 PC. One can easily access the Windows desktop through a simple tap on the side of the glass frames.