Top TV Channels for the Entire Family to Watch
Published on March 15, 2021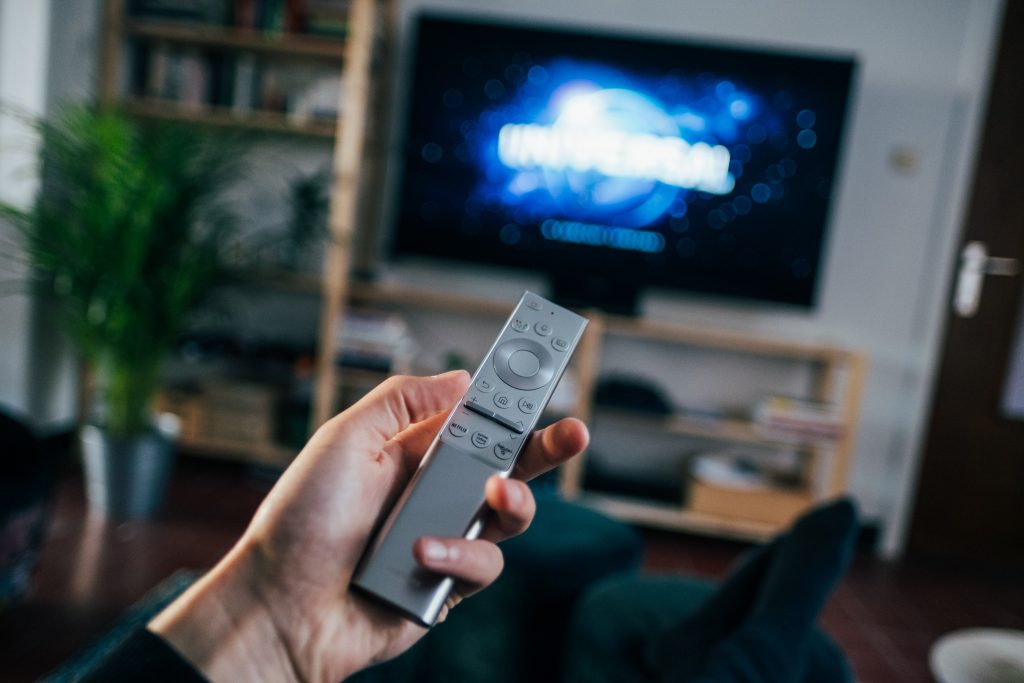 Television is a technological wonder that delivers worldwide entertainment to your living room. Depending on how you wield its power, you can have one hell of a time watching TV in the comfort of your home and relaxing after a long day at work. Television is not just limited to personal pleasure. It can bring the entire family together for a quality evening and strengthen the collective bond in a household. Now, there are many ways you can get access to the best family-friendly content on TV. You can either connect your television to the World Wide Web and stream your favorite shows online or you can subscribe to a popular cable TV service like Cox cable to enjoy the daily programming from 200 or so TV channels at your leisure. If you're aiming for a diversity of content, we recommend you to go for cable, which has traditionally entertained the Americans, generation after generation, ever since its inception. Which channels should you ideally watch on cable TV with your cousins, spouse, grandparents, and kids? Let's explore the top channels for the entire family below.
Bravo
Bravo is an American pay-tv network that has been around for 40 years. Originally, it focused on fine arts and foreign films as its main genre, but then shifted the strategy to reality TV programming, which is widely enjoyed by the US viewership, especially 24 to 54 years old women. Some of the most famous TV series that run on Bravo include Attack of the Show!, Married to Medicine, Top Chef, Summer House, Watch What Happens Live with Andy Cohen and The Real Housewives franchise, etc. These series put a strong emphasis on pop culture, making them high profile and a la mode. So, if you've got a lot of ladies in your house, count on Bravo to entertain them day in and day out.
Discovery
Discovery is another American pay-tv channel that is available to 409 million households around the world. It combines reality TV programming with science, technology, and speculative investigation, which is highly engaging for children and adults alike. A few popular shows that air on Discovery are MythBusters, Shark Week, Lost Relics of the Knights Templar, Savage Builds, Street Outlaws, Undercover Billionaire, Alaskan Bush People, Deadliest Catch, Fast N' Loud, Finding Escobar's Millions and Frontier, etc. These sitcoms trigger the spark of curiosity in young viewers and coerce the older ones to stay in front of the TV screen longer than they initially planned to. Discovery also broadcasts featured documentaries aimed at families, from time to time, which makes it a perfect choice for your home.
Cartoon Network
We all grew up watching the Cartoon Network. Fortunately, for today's younger generation, this American cable channel continues to deliver high-quality entertainment. The animated programming includes titles like Teen Titans Go!, Ben 10, Craig of the Creek, DC Super Hero Girls, Apple & Onion, Victor and Valentino, and Mao Mao: Heroes of Pure Heart. Whereas, the acquired programming shines bright with Power Players, Ninjago, Bakugan: Battle Planet, and Total DramaRama. The Amazing World of Gumball goes on repeat on CN, as well. While Cartoon Network targets kids from 6 a.m. to 8 p.m., it also manages to engage adults with its overnight block of Adult Swim, which broadcasts Rick and Morty, Lazor Wulf, Primal, Beef House, Family Guy, and American Dad!, etc. So, CN is a holistic channel that's great for the entire family.
History
Got a lot of history buffs in your home? Then, there is no better channel than History to dive into a range of historical topics and travel back to the bygone periods. This American pay-tv network airs programming that encompasses warfare, civil engineering feats, nature, conspiracy theories, disasters, secret societies, dinosaurs, inventions, art, mythical creatures, technology, organized crime, alternate history, apocalypse scenarios, and even survival of the fittest – everything that skillfully mixes information with entertainment. A few popular shows on History are The UnXplained with William Shatner, Modern Marvels, Iron & Fire, The Curse of Oak Island, Pawn Stars, Counting Cars, In Search of…, Mountain Men, and The Strongest Man in History, etc.
Freeform
Freeform has changed several names ever since this basic cable channel was created. It was once "The CBN Family Channel", then simply "The Family Channel", then "Fox Family Channel" and finally "ABC Family" before assuming "Freeform" as its title. Freeform mainly broadcasts family-friendly content. You can watch dramas like Good Trouble, The Bold Type, and Motherland: Fort Salem, comedies like Everything's Gonna Be Okay and Grown-ish, and syndicated content like The 700 Club, The Simpsons, Family Guy, and The Middle. Freeform speaks to the younger generation, especially the millennials, who are still discovering their identity. Therefore, if teen angst is a part of your day-to-day life, then Freeform may help resolve it to some extent.
Wrapping Up
By noting the aforementioned family-friendly channels and giving them an exclusive status in your lineup, you can have a great time watching television with your family. Bravo will keep everyone addicted to reality TV, Discovery will bombard you with interesting facts, Cartoon Network will make the kids laugh out loud, History will take you down the memory lane, and Freeform will air colorful content that'll make your teens say, "same!"