Top 5 fitness bands you should buy right now
Published on February 11, 2018
In this busy life, it is important to keep track on the health, and you should track your daily activities. Well, this is not a big problem to track all your activities and all thanks to the fitness band. The fitness brands are an extremely convenient way to get quick and accurate updates about the activity and encourage you to do more. It is the best way to monitor your health and activity without giving much attention.
It can constantly measure your vitals, quality of sleep and step count. The factors that matter the most while buying a fitness band is its accuracy and usability. Since some years, the demand for the fitness brands has been gone up and still increasing at a great rate. You can find different types of fitness bands with different prices. Xiaomi offers some good products like Mi Band at very low cost, but it has not that much of features.
If you look at the dominating brands for fitness bands, you will some name like Garmin, Fitbit, TomTom, Samsung and few more. However, it is a bit difficult to choose the best fitness band for you which can match your requirements. Here are top fitness bands that you can buy as your best health companion.
1. Fitbit Charge 2
The Fitbit Charge 2 comes with some best features like continuous heart rate monitoring and adding a few more including VO2 Max, Guided Breathing and Connected GPS. Some major highlights of this fitness band are pure pulse heart rate, large OLED screen with tap display, water resistance and more. It made of stainless steel which gives it more durability.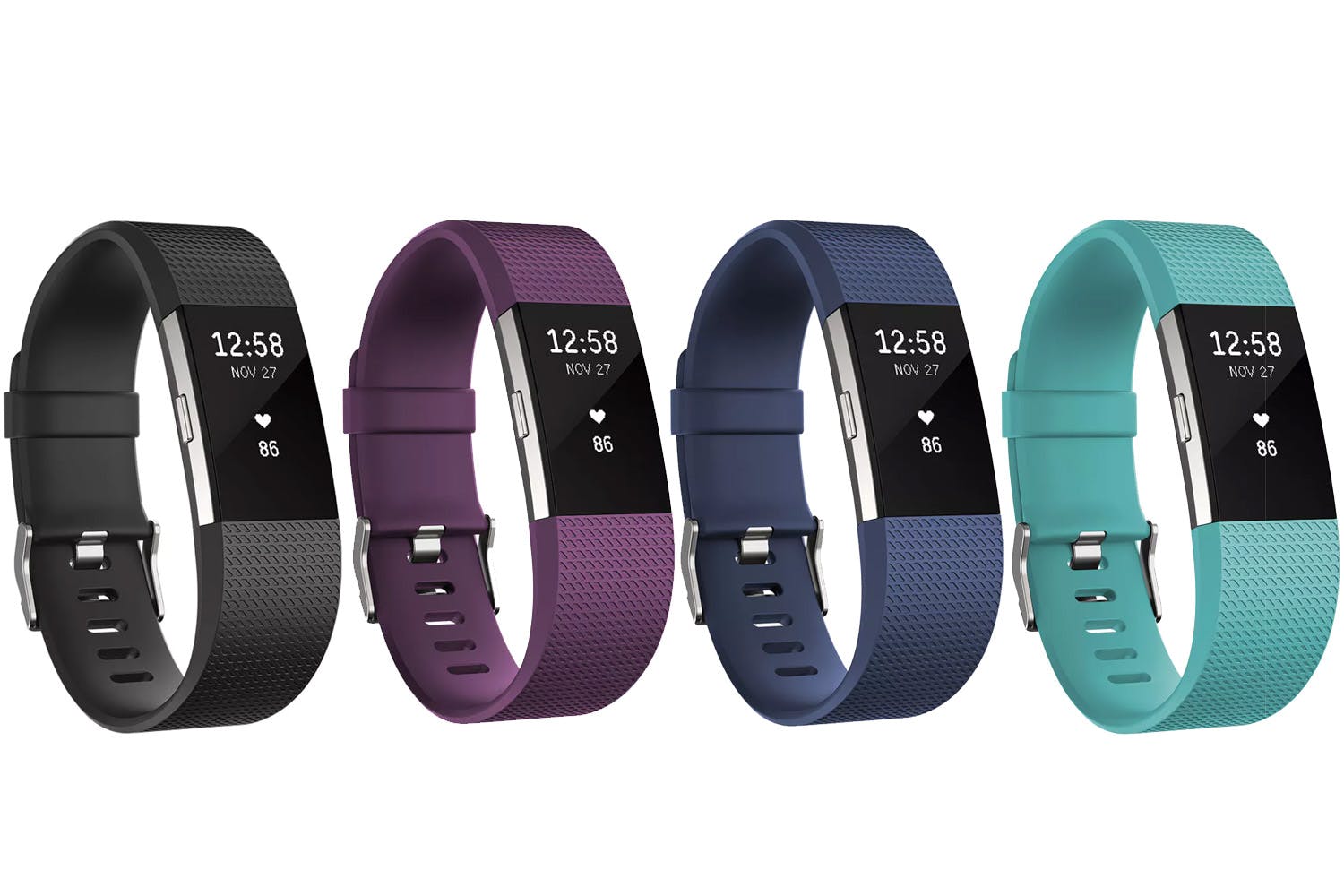 It works great on iPhone 4S and Later, iPad 3 Generation and Later, Android 4.3 and Later, Windows 10 Devices, Mac OS X 10.6 and Above OS. Its activity tracking functions include automatic heart rate tracking, reach weight goals, optimize exercise, track and health, and fitness, manage stress, resting heart rate, reminders to move, and record workouts
The display resolution is 96×32, and it is equipped with Lithium-polymer battery which gives five days battery backup.  It will cost you around $149, and in India, it is available at Rs. 12,500.
2. Garmin Vivosmart HR+
It is suitable for those who want to track their daily activities and also wants to record runs or walk in more detail way. It is suitable for running tracking, activity tracking and smart notification. Its activity tracking functions include steps tracking, sleep monitoring and floor climbed.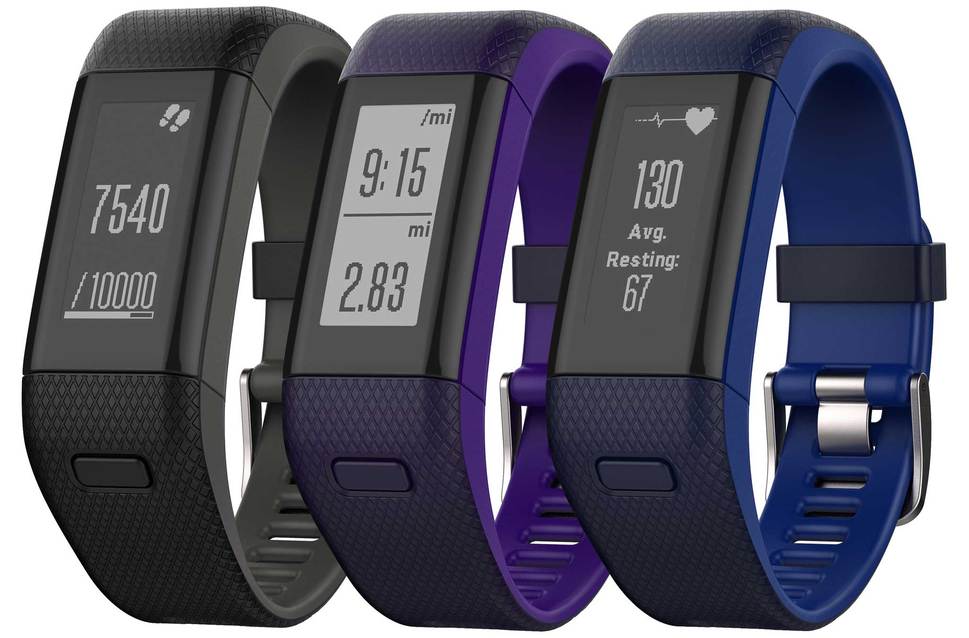 It has been equipped with Elevate wrist heart rate technology. It works on only Android OS and iOS. It has quite larger display than other fitness band and comes with an LCD having 160 x 83 of screen resolution. It has Lithium Ion battery and lasts for five days after fully charged. It will cost you around $180, and in India its price is Rs. 19,990.
3. Samsung Gear Fit 2
It can be used for the dual purpose, i.e., as a fitness band and as a smartwatch. The Samsung's Gear Fit2 it by far the company's best fitness band. It has a large 3.86 Cm 1.5-inch curved OLED touchscreen. It operates on Samsung's Tizen operating system. Its sensors include GPS, HR, Accelerometer, Gyro sensor and barometer sensor.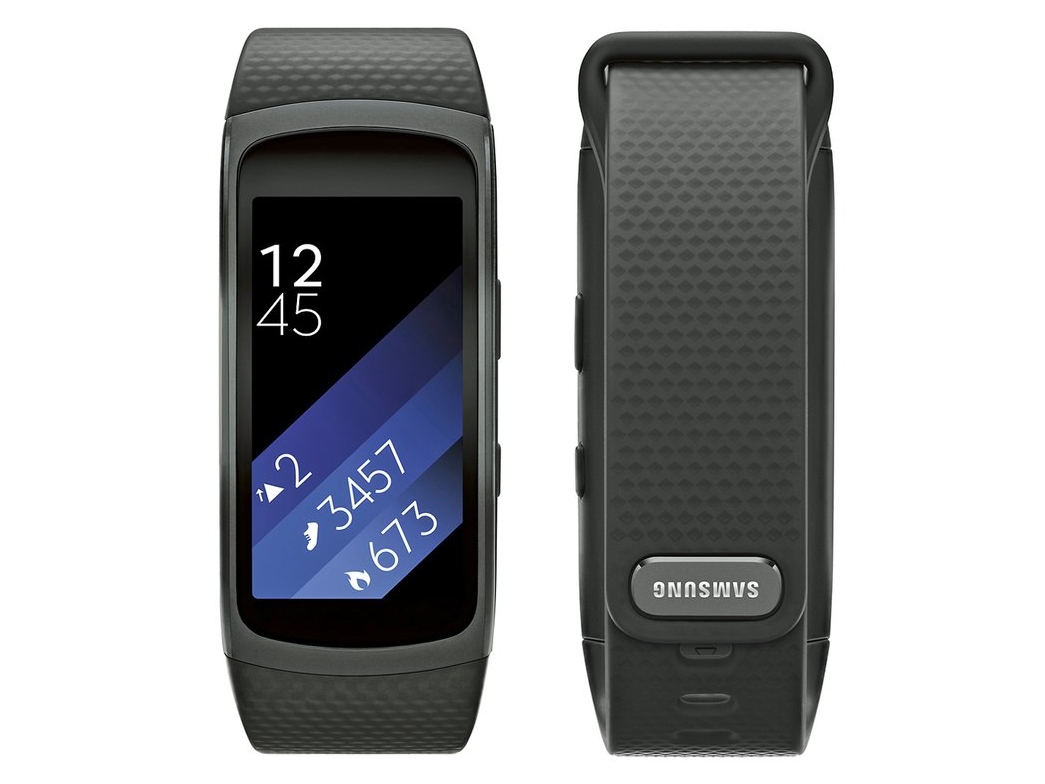 It will work with Galaxy devices with Android 4.3 and above with Minimum 1.5 GB RAM, and non-galaxy devices Android 4.4 and above with minimum 1.5 GB RAM. It has 200 mAh battery and offers to stand by time up to 5 days. It tracks cycling, running, elliptical, auto-sleep and calorie count. It will cost you around Rs. 15,000.
4. TomTom Spark 3
The TomTom Spark 3 has emerged as another best fitness band. The user can upload and listen to music directly from the watch, without using their smartphones. Only you need to pair your watch with supported Bluetooth earphones. Talking about its features, it comes with heart rate monitor which allows the users to easily see heart rate at all times throughout the day or while working out.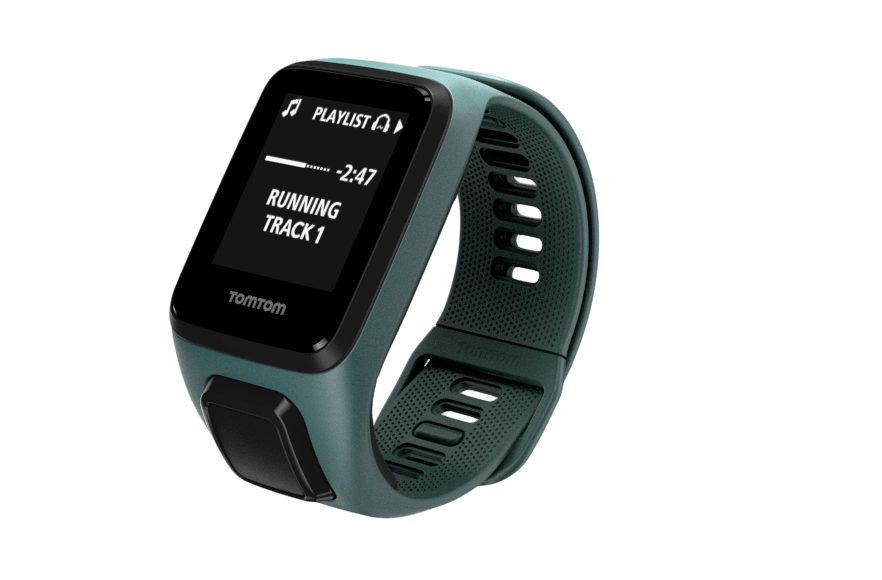 The fitness band has a GPS running tracker which measures time, distance, speed, pace, calories burned heart rate and live stats. If you think this is all, then the fitness band is not done with these. There are some features of the fitness band. It works great as an activity tracker and captures your steps, active minutes, distance, calories burned, and sleep duration.
It has a multisport option which tracks runs, and bikes swim, treadmill runs, gym workouts, indoor cycling, and more. It is waterproof, and the limit is up to 40m. It supports iPhone and Android smartphones. Its battery runs up to 3weeks. It comes with a price tag of Rs. 10,624.
5. Moov Now
This fitness band doesn't have any cardio tracking, but it is still one of the best fitness bands. One of the major highlight things about the fitness band is its battery life. It comes with six-month battery life, waterproof to 30m, comes with wrist and ankle straps and more. One of the unique features of the watch it has voice coaching feature.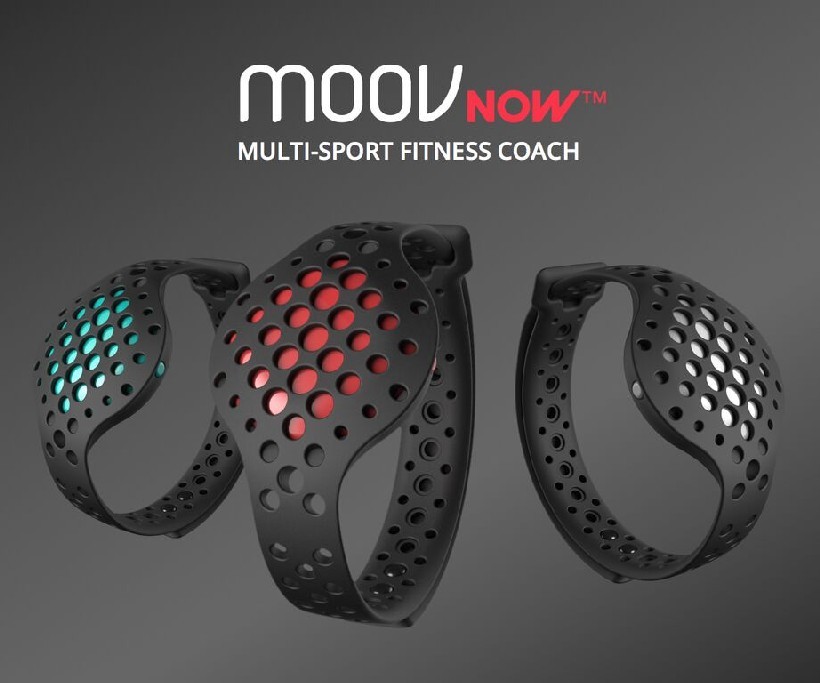 It talks to the users during the time of workout with real-time audio coaching for running, cycling, cardio boxing, and body weight. It effectively examines the user's workout patterns and later advises them how to get the most benefits from the workout. It tracks your progress and motivates them to achieve their fitness goals. It is lightweight and breathable, and one can wear it on wrist or ankle or wear two.
MoovNow handles day-to-day step and sleep tracking. The battery is a standard coin-sized battery and non-rechargeable watch type that you can fit and forget about for up to six months. It has Omni motion sensor which uses three times the sensors used in basic fitness trackers, allowing it to track the user's motions in 3D. This voice coaching enabled fitness watch costs around R. 5,437.
If you search online, you will find numbers of fitness bands with affordable price. But the difficult thing is to choose the best one. Many companies are now offering more advanced fitness bands. But for now, the above fitness bands are in demand and have been received much popularity among users.