Too Many Disposable E-Cigarette Options? We Found the Best of the Best
Published on March 17, 2020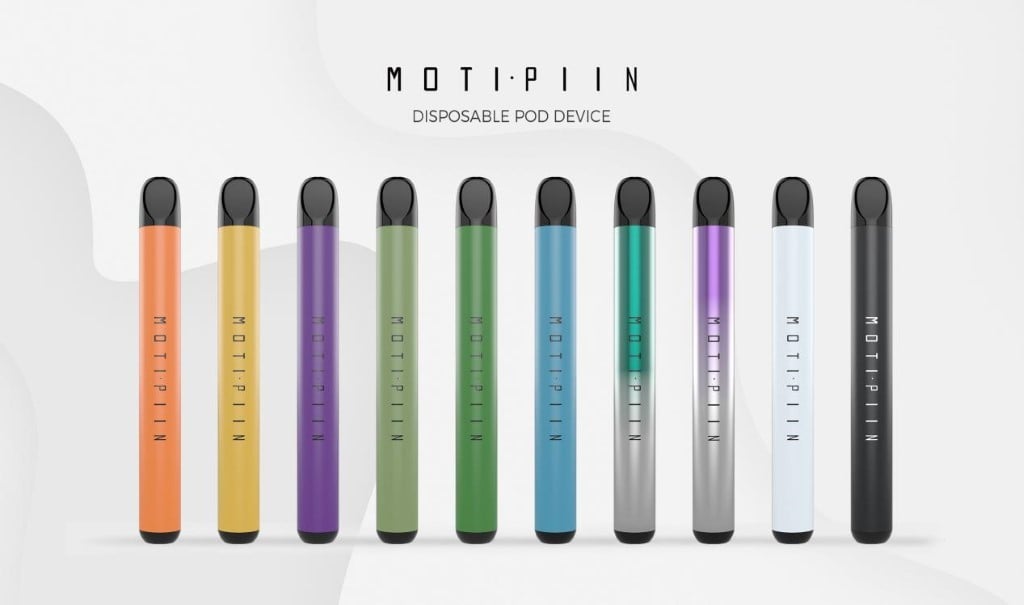 Intro
Vaping is becoming more and more popular, and there are thousands of different e-cigarettes on the market these days. Compact, affordable, easy to use, the disposable e-cigarettes get fans affection causing the rising offer. With the growing market, new disposable e-cigarette products are coming out every single day. But what can we do to choose the best disposable e-cigarette?
Here is a review of the best disposable e-cigarettes on the market, helping you to make a better decision.
PUFF BAR DISPOSABLES
Puff Bar raises its own bar with its newly disposable pod device to puff away that is compact, light, and portable. Each of these pods has a total capacity of 1.3ml and the nicotine concentration is 5% by volume.
Puff Bar Disposables are a new and delicious line of disposable e-cigarette,with a good looking just like JUUL. Puff Bar's e-liquid is made in the USA which stands for an excellent flavor experience. The flavor is nice with a strong power output, so it is no doubt that the puff bar owns a good battery.
Pros
17 utterly delicious flavors
5% nicotine by volume
Great wattage output
Cons
Vapor production is not consistent
Rate: 4.5/5
Posh Plus Disposable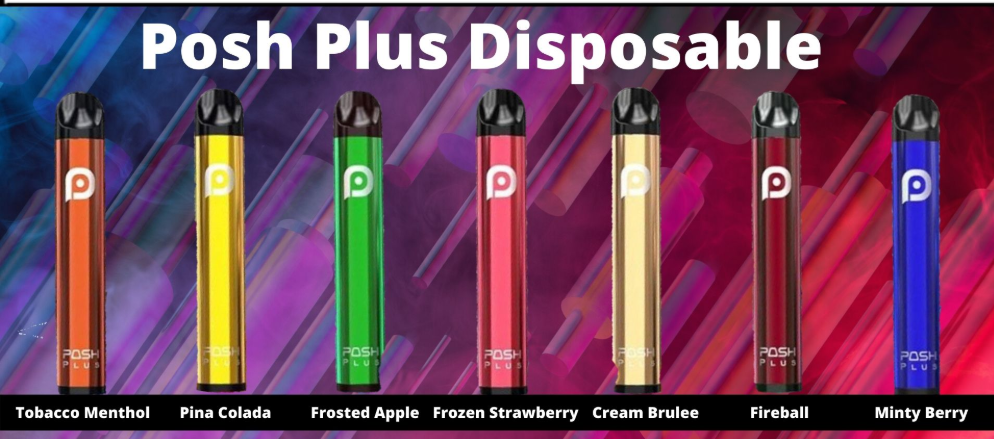 Its tight draw and sharp flavors impressed. Furthermore, Posh managed to squeeze 2ml of ejuice into every disposable e-cigarette. This is over twice the capacity of a single pod system and made this disposable a less expensive option for convenience and value-minded vapers. It has a variety of flavors like Tobacco Menthol, Pina Colada, Frosted Apple, Frozen Strawberry, Cream Brulee, Fireball and Minty Berry. The dark red lighter makes Posh Plus look like a burning cigarette, and you can buy them in single packs as well as 10-packs or you can purchase individual units to give them a try. The only concern is that the 6% nicotine strength might be too heavy for some people.
Pros
2mL capacity
10+ flavors
Great battery life
Cons
Nicotine strength might be heavy
Rate: 3.5/5
VGOD STIG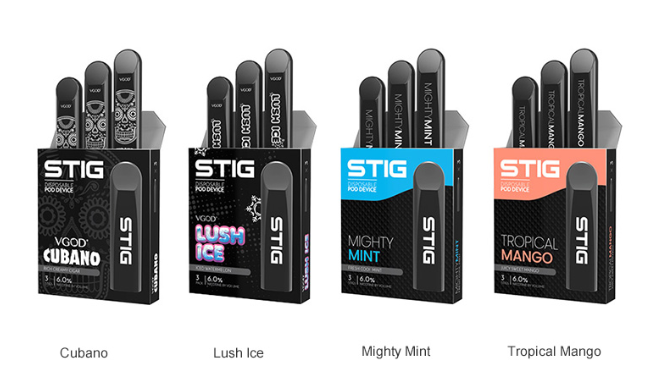 One of the older disposable e-cigarette devices, the STIG disposable vapes hit the market around 2018 and took the world by storm. It's shaped like a little flattened bullet and comes in 3-packs of five flavor options with 6% nicotine. The STIG has less e-juice in the pod (1.2 ml).
Pros
Quality tasting E-Liquid by SaltNic Labs
Cons
Nicotine strength might be heavy
Vapor production is not that consistent
Rate: 2.5/5
MOTI PIIN

MOTI PIIN is a brand new product launched by MOTI, one of the biggest ecig company in the United States. MOTI PIIN is a pre-filled nicotine salt disposable e-cigarette that brings you rich flavors and denser clouds from the very first puff, which can stimulate your imagination about your life and your work. MOTI PIIN are filled with 1.6mL of 5% nicotine juice and come available in about 10 different flavors including Tropical Mango, Banana Frost, Jasmine Tea, and many more.
Pros
Great throat hit
Color coding helps you keep track of flavors
Look nice
Cons
Might be too icy
Rate: 4/5
Fogg Disposable

The disposable FOGG Pod Device is like the VGOD Stig in shape, size and nicotine strength (5%). The packaging is quite nice. Each pod comes in it's own little box and is wrapped in plastic with silicone pieces covering the mouth piece and the bottom.
There are 2 opinions on Fogg. One thinks the flavor is quite good but the other don't like Fogg's flavor. Based on what I've tried (Watermelon & Latte flavor), the Fogg was so harsh I could feel the sharp nicotine hit in the back of my throat. People on the Internet are saying that mango flavor is nice though, I would not recommend watermelon or latte flavor to all of you.
Pros
Affordable
Cons
Bad throat hit
The taste is a little bland
Rate: 2.5/5
Verdict
After many evaluations and comparisons and based on my opinion, Puff Bar and MOTI Piin have become the final winners. Puff Labs have taken the world of disposable e-cigarette to a whole new level and have upped the game tremendously, while MOTI Piin has achieved the ultimate flavor performance, representing the latest and cutting-edge technology from MOTI brand.
Try to have a closer look at the devices, read several reviews, and thorough research will be necessary if you use a disposable e-cigarette to try vaping as this may influence your experience for good. For beginners and people already in the game, I would highly recommend Puff Bar and MOTI Piin to all of you.