The Show Game Series is Coming to Other Platforms by 2021
Published on December 11, 2019
The Show game series is one of the major reasons behind the people for choosing PlayStation, as the game is super exclusive in the gaming platform. But recently, Sony announced that the super exclusive game is going to other platforms soon. The company confirmed the development in the presence of the MLB Player's Association.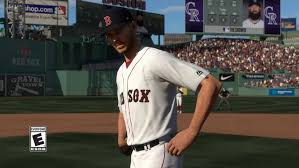 In the statement, the representatives from the company revealed that the popular game would arrive on other platforms, as early as 2021. By announcing the development, the firm earned a multiyear addition of its license with MLB.
The firm has not specified the details of the platforms, where it plans to develop the game, MLB the Show 2021. After the confirmation from the company, now it is clear that the game will be available on PlayStation 4 and PlayStation 5. Reports state that there are chances that the 2021 game is coming to PlayStation's biggest rival, Microsoft's Xbox.
Response from the Biggest Rival: Xbox
Phil Spencer, the CEO of Xbox, expressed his happiness over the development. He retweeted a tweet that appreciates Sony's move. It's a pleasure to see the game would be available for more users, the tweet states. Some people claim that the tweet from the Xbox CEO is an indication for future development. On the other hand, Phil Spencer often shares industry news, often having zero involvement with his company; as a result, many people advocate against the assumption. But later, the official twitter handle of the Xbox joined the conversation.
As the Show game series is extremely popular in the platform, the positive reception of the development is obvious. The recent development will increase the fan followings for this already popular game. Though Xbox has several similar kinds of games such as MLB 2K series and MVP Baseball, no one ever matched the experience of the show. Therefore, the game series will get a lot of attention at the time of its launch in 2021.