The New Update of Procreate 5 Adds Many Revolutionary Ideas into the Platform
Published on December 9, 2019
There are many illustration applications available on the iOS platform, but users can tell that there is no one like Procreate. Recently, Savage Interactive rolled out the updates for the new version of the application, Procreate 5. Currently, the new update is available on the iOS and iPadOS platforms for download. The new update features some of the most demanding features such as CMYK mode, Photoshop brush import, many robust animation features, and custom brush creation.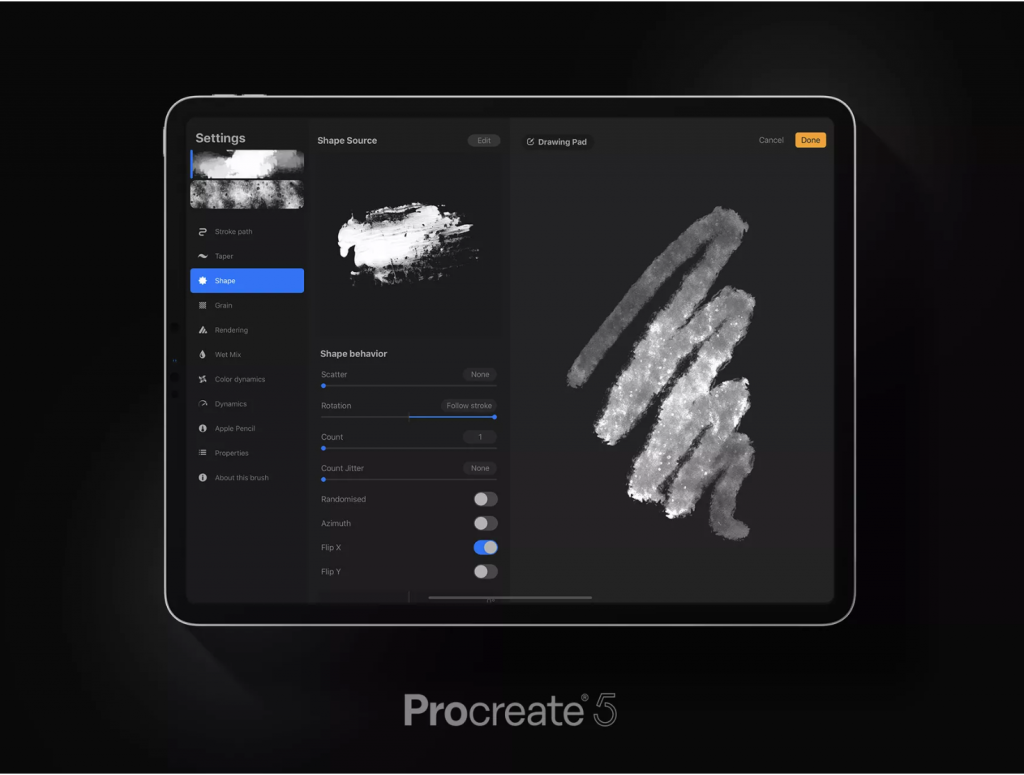 The developers confirmed that the application runs on the Valkyrie graphics engine. The new Valkyrie graphics engine works with the Metal API from Apple, which results in even faster performance. The company claims that the newly inducted ABR brush paint fast than any of its rivals, including Photoshop. The company also revealed that this feature is going to be the deal maker for many potential customers.
Adobe's Photoshop, which released last month, got extremely negative reviews by most of the reviewers. Additionally, the Photoshop for iPadOS does not support bush importing till now. Therefore, the recent update is a major one, and artists have only one option left to choose from the iPad operating system.
More about the Update
The company added many colour centric features in the recently released update. In the colour dynamics aspect, artists could adjust aspects, such as brightness, hue, and saturation, by using the pressure and tilt of the Apple Pencil. 
CMYK mode is one of the biggest highlights of the recent update. By using this feature, artists can able to work with print files. Animation Assist helps to loop the animation videos and GIFs through the application.
The application is available in the operating system at a reasonable rate. Users can add this application to their subscription with a minimal amount of 10 USD. The updates of this application will be available for all users free of cost.