The New Chuwi CoreBook X is Receiving a Substantial Productivity Upgrade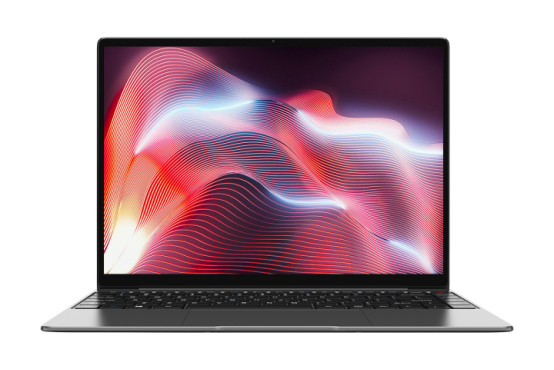 Recently, according to Chuwi's official news, the company is going to release a newly upgraded CoreBook X laptop in early May, with a 14-inch 3:2 productivity-centered screen. The laptop's various configurations will be upgraded, focusing on all-around productivity.
The release of new products for the upgrade of CoreBook X is undoubtedly the trend of the rapid growth of market demand, positioning the precision market. Reuters reported that Global shipments of personal computers (including laptops and desktops) rose 32% to 69.9 million units in the first quarter, the fastest pace in 20 years. In the era of the global digital economy, PCs, as a productivity tool, will be more promising, and re-emerge as a new category of PC use.
The new CoreBook X is born according to the definition of 'an omnipotent productivity tool' and can be called a little monster. It serves for the improvement of user productivity by virtue of all-round strength and balanced product experience.
14 Inch 3:2 Screen Improves Efficiency in an All-Around Way
The new CoreBook X uses a 14-inches 3:2 screen, which displays nearly 20% more content vertically. This reduces frequent page flipping, and inspires more comprehensive wisdom and creative efficiency. Compared with the traditional 13-inch, Chuwi's 14-inch micro-edge full screen has more advantages, with 2K ultra-high resolution and 100%sRGB color gamut, which provides an immersive viewing experience.
New Configuration Upgrades For Faster Processing
The new CoreBook X features an 8th Generation Intel Core i5-8259U processor with Iris Plus 655 GPU. Compared to a 10th-generation Core i3-1005G1 overall performance is increased by 86%. This higher computing power fully meets the needs of office production. The new version of this laptop is equipped with 8GB DDR4 high-speed memory, 512GB solid state-drive, and supports a 1T SSD storage expansion.
Thin and Light Metal Chassis Built For a Great Business Experience
Styling is also in line with the needs of the business market. The whole machine uses a more portable, lightweight, all-metal chassis that is only 20.6mm thick. The laptop weighs only 3.3 pounds and has an 8-hour battery life. This will meet the needs of office productivity for an entire day. Also, the laptop features a new, full-size, backlit keyboard.
The CoreBook X performance is fully balanced, and the 14-inch productivity-focuses screen highlights the products comprehensive sense of experience, which is suitable for empowering your productivity. It will be a good choice for office business users. The new CoreBook X will be released in early May and is expected to cost only $599.
CoreBook X:https://www.chuwi.com/product/items/Chuwi-CoreBook-X-new.html