The New Chuwi CoreBook X 14-inch 2K Laptop is Now Available
Published on June 11, 2021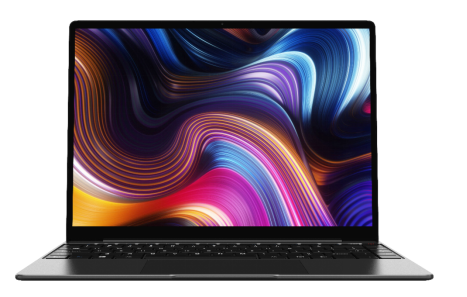 The Chuwi productivity-focused CoreBook X laptop has officially launched worldwide on June 3, 2021. The device features a 14-inch 3:2 2K screen that is great for productivity. It is equipped with an Intel i5-8259U processor, which is made for the business market. The CoreBook X has an MSRP of $539, but you can pick one up on the official Chuwi website for as low as $469.
The 14-inch 2K Productivity Screen is Created For Efficient Business
Chuwi defines the CoreBook X as an 'omnipotent productivity tool.' This is because this device has a 14-inch 2K full-screen that has an ultra-narrow 5mm bezel. It has an ultra-crisp resolution of 2160×1440, and covers 74% of the P3 color gamut. The great thing about this screen, though, is that it has a 3:2, aspect ratio that gives you nearly 20% more document and web page viewing-space than the conventional screen.
High Performance to Drive High Energy Productivity
The new CoreBook X offers high performance with its new configurations. The system is equipped with an 8th generation Intel i5-8259U processor that has an Iris Plus 655 GPU. The processor has 4 CPU cores with 8 threads total. The base clock frequency for this chip is 2.3 GHz, but it can clock up to 3.8GHz when extra performance is needed. This CPU outperforms the flagship Intel Core i7-1065G7 in GeekBench by almost 10%. It's important to remember that the i7-1065G7 is a part that is used in some Apple Macbook Pro laptops.
CoreBook X is equipped with 8GB of high-speed DDR4 memory and an ultra-fast 512GB SSD (Solid State Drive). The SSD has full support for PCIe Gen.3 x2 for high-speed data transmission. So, that results in a blistering-fast read speed of 1600MB. Performance like that ensures a buttery-smooth user interface, regardless of what task you are carrying out. The CoreBook X also supports dual channel memory, so if you upgrade your RAM storage in this laptop, you also upgrade you RAM speed because dual channel memory runs twice as fast.
The Lightweight Metal Design Enhances Portability
The CoreBook X laptop is truly meant for business. It makes for an excellent mobile and portable business experience and gives the user access to a high-power productivity machine anytime, anywhere. The entire machine is composed of a light-weight and thin metal design, making it 20.6mm at its thinnest point with a weight of only 3.3 pounds. It's got an 8-hour battery life, so that means you can use this laptop for an entire work day on a single charge. As an added touch, the Corebook X is equipped with a new, full-size backlit keyboard, which offers a comfortable and quiet typing experience. Also, the laptop supports USB-C application expansion and has a 2.4G/5G dual-band WiFi connection.
The new Chuwi CoreBook X has remarkable productivity features and offers high performance. The new laptop is currently available on the official website for a minimum discount price of $469.