The End of Windows 7 Officially Marks the End of the PC Era
Published on January 13, 2020
Microsoft is finally discontinuing its support for its iconic Windows 7 after a couple of days. As a result, the customers who are currently using Windows 7 are not going to get the updates and bug fixes from the day after tomorrow.
The 2009 launched operating system, which replaced Windows Vista, is one of the most loved products from Microsoft. Most of the Windows 7 users did not opt for Windows 8, which got a negative response both from reviewers and users. But, the recent development forced many to upgrade their computers into Windows 10. Though most of the businesses are upgrading to the latest version of Windows, there are plenty of people who are still using the old school operating system.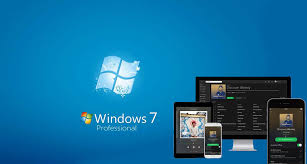 According to recent statistics, currently, there are around 1.2 billion windows PCs are running across the world. Among them, as many as one billion PCs run the latest Windows 10, while others mostly using Windows 7. Therefore, around 200 million PCs are currently vulnerable by the cyber attackers, following the discontinuing support of Microsoft. However, people who are die-hard fans of Windows 7 could extend their support by paying a hefty amount of additional money.
The Changing Picture
The Windows 7 evolved at a time, where the presence of other digital devices like smartphone and tablet were negligible. Though the iPhone launch at a similar time, PCs were the primary device for a user, and additionally, Apple did not announce its iPad by then. As a result, PCs were the only source to accomplish your digital work. But the same is not the case today.
Except for 2019, PC sales are declining for the last seven years consecutively, thanks to the wide adaptation of smartphones across the world. Though the PCs are including trending technologies, none seems to improve the current market in the future.