The Best Website Design HTML5 Templates from TemplateMonster
Published on April 23, 2021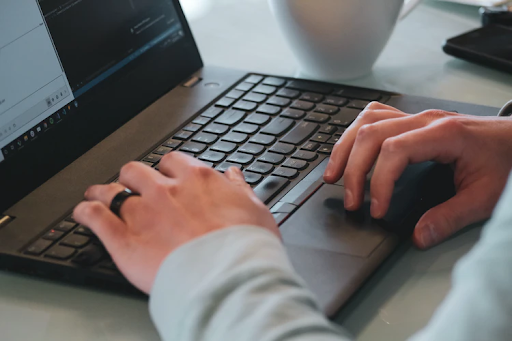 Here is a collection of the best website design HTML5 templates from TemplateMonster with a stunning and modern interface. Please take full advantage of them and scale your project to new dimensions. If your idea is to create an attractive website, you can do that with any template. They also come bundled with all sorts of features that will save you extra time. Like dropdown menus, sticky navigation, hover effects, and a fully functional contact page. These are just some of the benefits of our templates. Download any template right now and enjoy a professional result.
Templates' Main Features
About seventy-plus ready-made website design templates are available in our online store right now. You no longer need to look where to buy and download website templates. You can choose one that suits your topic and create your resource based on it in a few minutes. Distinctive features of our website design templates are:
● Ease of use: you don't need any special knowledge, as all templates support Novi Builder.
● Multilingual support: you can quickly build a website in multiple languages.
● Responsiveness: all templates look and work equally well both on a computer and a smartphone or tablet.
● E-commerce features: you can create an online store using some of the templates and connect the desired payment methods.
● Multiple plugins: for implementing various functions on the site, from inserting Google cards to payment systems, there are multiple plugins available.
·
All website templates are of premium quality. You no longer need to look for a template, you need to order hosting, and you will create a professional website. Using our templates, you can create a website even without installing any CMS like Joomla or WordPress.
Templates' Functionality
So, as you see, in addition to using a free or paid CMS, you can also create a website using HTML templates. But why should you choose this option? Well, there are some advantages of HTML solutions before using a CMS:
● HTML sites have a good adaptation for each project and take into account all the necessary details.
● The site's faster work is achieved due to the lack of additional modules present in each CMS, which always creates an extra server load.
● A higher degree of security, as it can be designed differently for every specific site. As you know, CMS platforms are often hacked since the protection system is standard for all sites based on them.
And also, unique and stunning website design templates won't leave anyone indifferent. The templates are built with pure HTML5 and CSS3 and come with responsive layouts, impressive backgrounds, social media support, and much more. They are fresh and cool website templates. Perfect to start building your website straight away without too much trouble. The templates are perfectly adapted to any screen size. They are visually harmonious and practical solutions from TemplateMonster to organize your future website. They are also perfectly adapted for mobile devices, which is not very common for sites of this format. Each template is an example of a simple yet stylish design. They all are compatible with all modern browsers and will be displayed adequately everywhere. And a responsive design and very convenient portfolios and galleries will appeal to many website lovers. The templates also use a parallax effect which also impresses viewers when viewing the site's pictures. The site templates also respond to the new mobile trends, especially regarding clarity on devices with Retina displays. These responsive HTML5 website templates are perfect for all creative people who have something to show and want to do in a significant and impressive way on their website. Also, the templates have great animation. They also have all the necessary tools for successful website creation. These unique website templates in pure HTML5 and CSS3 would be perfect for any person. They are entirely responsive and completely reliable.