The Best Headphone Under 50 USD is Here
Published on January 2, 2020
The difference between a premium segment product and an above-average product is very slim, and wireless headphone is the perfect example of it. A premium-brand noise-cancelling headphone will cost you around at least 200 USD, but the price does not end here. Most of the big market players are selling the up to date products within a price range of 200 USD to 300 USD. But, if you want to experience the best of the best sound, you need to choose the 400 USD price tag wireless headphones.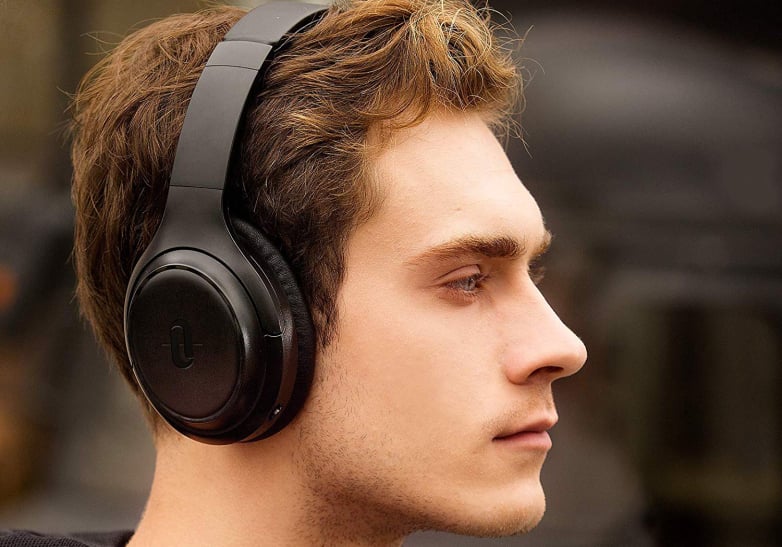 If you have used both a 200 USD premium wireless headphone from Sony and an average 60 USD price tag headphone from a smaller brand, you will not able to get any noticeable differences. Though the sound quality in a premium device is better than the low-priced one, the difference is so negligible that most people will not notice it.
The Tao Tronics 60 wireless noise-cancelling headphone generally available at an impressive price point of 59 USD, but today Amazon reduced the price to 43 USD. The product is a must-buy at this price point. 
Popular Feature of the Headphone
The headphone is feature-packed, as it is providing an advanced active noise-cancelling feature; as a result, you can listen to music in the heavily crowded area. The device has a driver of 40mm, which is enough to create a good bass in any environment. The headphone features fast charging technology; therefore, one can enjoy two hours of music in a five minutes charge. If you fully charge the device, it will last around a whopping 30 hours. The device comes with Bluetooth 5.0 connection and has a built-in CVC 6. 0 microphone; as a result, you can communicate with your friends with ease. You all will agree that the comfort of a headphone is the most important thing, and the device will not disappoint you either.