The Best Cable Providers in the US
Published on July 7, 2020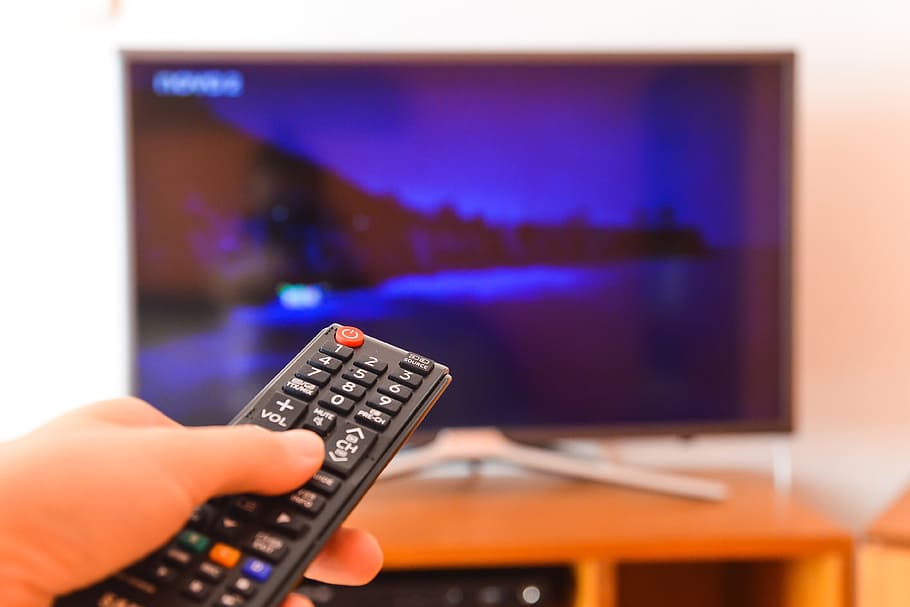 In today's world, there are various options to watch live TV, but cable TV is still considered to be the most effective option. We have all experienced prolong waiting times in the form of stream buffering or for a satellite network of being too fussy. Some of you might compare cable TV as people usually do Coca-Cola with Pepsi. We have located some of the most appropriate cable TV networks for you to ensure that the local news and the live Sunday Night Football Game are not disrupted. If you are looking for a new cable provider, let us help you make your decision easy by if you're still confused over cutting the cord.
Spectrum
The best thing about spectrum cables is that when you sign up, you don't have to sign any multi-year agreement. You are on your own —you can go on to another TV provider whenever you want to, without having to worry about an Early Termination Fees which can be as high as $400 with other providers. The basic 'TV Select' package starts from as low as $44.99 a month, including 125+ channels along with thousands of on-demand choices, what else could you ask for?
Keeping no contract policy in mind, Spectrum rates are one of the most affordable rates. No one wants to be tied down, when you may have other options. Moreover, Spectrum also offers a contract buyout option for potential subscribers. This generous offer helps interested consumers by buying their existing contracts up to staggering $500 so that they can get Spectrum services without paying any penalties to the current provider.
Moving on to the most important factor, after-sales support, Spectrum customer service is deemed as the one of most supportive and efficient services, having an overall ACSI ranking above satisfactory levels.
Xfinity
Xfinity TV is better than the regular cable service companies because of the most economical basic streaming TV plan. All of the top 25 cable TV channels (AMC, Discovery, ESPN, The CW, TNT, USA, etc.) are included in this Starter TV package other than Univision. You won't need to think about losing out on the most famous channels and shows if you're a cable TV devotee: Xfinity has your back. It provides consumers with the convenience of skipping a contract if someone's not into long-haul commitments, which is an excellent option. Choosing this option can cost you $10 additional per month.
Xfinity sells very decent DVR devices such as a nice remote voice-controlled and a cable box. Just say "Riverdale" or "friends" and your remote control will fulfill your wishes. If you're not going to be curious over this DVR gear, we don't know what will. The Xfinity X1 DVR is not our first choice for DVR. The software will capture up to six shows in one period and keep over 60 hours of HD and 300 SD videos, thanks to Netflix and the Prime video integration.
Cox
Cox TV caters film buffs, lovers of sport, family television shows. You and your family will consider a bundle that you enjoy from the six TV channel line-ups. Packages provide entertainment content for enthusiasts of football, Spanish-language outlets for viewers of telenovela, and includes SHOWTIME, HBO and CINEMAX for movie lovers.
Cox also provides 6 DVR cloud storage costing $19.99 a month, which is the same thing as the Xfinity X1 DVR. Cox's DVR on the contrary, can record six shows at once as you guessed.
Optimum
If your wife tries to record the Criminal Minds, your daughter wants to capture Botched and you decide to watch Monday Night Football, Optimum is the only provider to avoid your weekly family feuds as it lets you record 15 shows at a time. Note that the DVR can record up to 75 hours at max. Well, yes, everything can be recorded at once, but that does not mean you have space for all of it.
Optimum is based in NYC, so all residents of Big Apple have HD sports channels available for every sports team in New York. Unfortunately, we can't guarantee that your Optimum cable subscription will magically improve for the Giants.
AT&T TV
Although, AT&T stopped offering cable quite some time ago – it does, however, offer a service to keep the customers satisfied. AT&T TV offers not only live TV but also a minimum of 40,000 on-demand videos & 4500+ apps like Pandora and Netflix to keep one entertained throughout. It comes with a cloud DVR to record up to 500 hours of your favorite shows saved for about 90 days and resets automatically to save you some time. AT&T also offers satellite TV in the shape of DirecTV to help entertain those who live too far from a city.
Recap
We have looked at many cable TV providers to show some of the strongest. We have taken selling points, contracts, and more into account to decide which cable television provider should be in your home.