Successful Benefits Administration: Develop Your Best Strategy
Published on November 3, 2020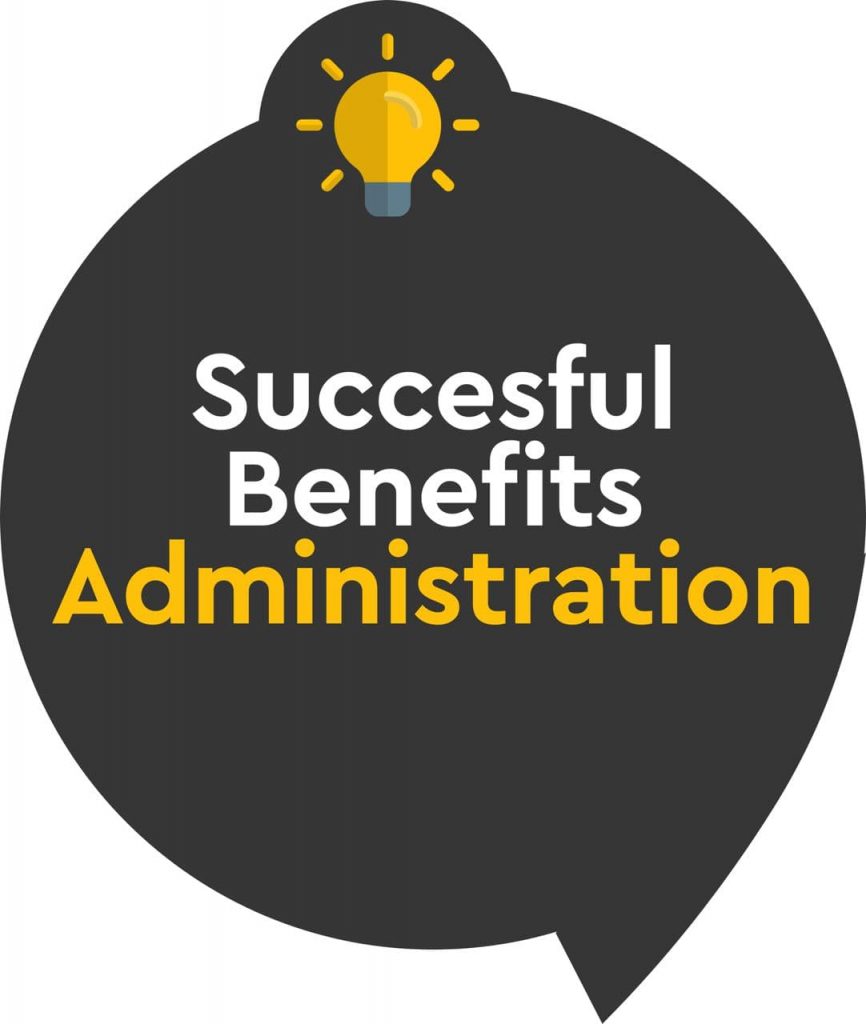 Successful Benefits Administration is fairly essential to any business. A relevant benefits plan is likely to draw and retain the top candidates and thus multiply your chances to grow your return on investment. Although employee benefits can absorb a great deal of your budget, they can bring impressive results in the long run.
So what does a winning benefits strategy involve? It demands some efforts of the employer and HR team, and, of course, a smart software solution, such as benefits administration tools provided by Tabulera. Go on reading to learn about the most effective practices of good benefits management.
Benefits administration: a brief overview
Before we go any further, let us explain what the term "benefits administration" means: it is the process of developing, managing and upgrading the benefits plan. It's usually HR team members who manage employee benefits.
Benefits administration covers a range of tasks:
HR experts estimate the current benefits program;
they communicate with benefits vendors to select benefits that will best respond to employees' needs;
HR specialists educate employees on the available benefits;
they regularly review and update benefits information.
‍Employee benefits fall under two groups: mandated and optional benefits. Mandated benefits are controlled by law, and they typically include social security, unemployment compensation, workers compensation and health care. The choice of optional benefits is really great. The most common optional benefits include dental insurance, disability insurance, retirement plans, paid leave, adoption assistance, meals, wellness programs, and more.
Steps to successful benefits administration
1. Develop a competitive benefits package
Remember that benefits have to make your team feel happy and valued at work. Not to mention, creating a good benefits plan will help you attract the best candidates. So how do you develop your best benefits plan? For starters, do research to figure out which benefits other companies similar to yours offer to their personnel. This information will be helpful when you select benefits for your staff. Next, consider your workforce demographics to draw up a strategy that will best respond to their needs. Obviously, millennials will be less interested in retirement plans than their older co-workers. Instead, they will highly appreciate tuition reimbursement or gym memberships. It's also a good idea to carry out a survey to learn which benefits your staff members view as the most helpful.
2. Stay compliant
Successful benefits administration involves absolute compliance with labor laws. Laws that apply to employee benefits control mandated benefits above all. So learn which laws apply to your business and how they impact the benefits management process. Also, take into consideration that government regulations specify benefits based on the number of employees. Therefore, don't forget to check whether there occur any legal changes when you hire more staff. Finally, make sure that your staff members are informed about their rights.
3. Monitor processes and make adjustments
You should always keep a close eye on the outcomes of your current benefits strategy. Thus, you'll be able to estimate if your benefits policy addresses your employees' needs and if it responds to your organization goals. To assess the value of benefits, you can use employee questionnaires. It's also important to learn if your staff needs are likely to change, and which benefits are underutilized and just waste your budget. The assessment outcomes will give you valuable insights on how to adjust your benefits strategy for better results at optimal cost.
4. Bring benefits administration software into play
Benefits administration is complicated and time-consuming work. However, your HR experts can save a good deal of time with the specialised software. Automated tools are here to streamline a number of HR functions and replace manual work. Using specialized software means having less paper in your office, as all your data is securely stored in a cloud storage network. Plus, the information is accessible within a couple of clicks. Not to mention, most benefits management solutions enable independent enrolment. In addition, employees can update their personal information without the assistance of an HR expert.
Here's a short checklist of features to help you select the best tool:
1. Smooth and intuitive self-service
Choose a user-friendly platform with an intuitive UI and easy setup. It's also great when the tool has got a mobile version, which is quite convenient for both staff members and HR team.
2. It streamlines routine tasks
While employees are your major focus in benefits management, you should also make sure that the tool can enhance the experience of your HR specialists. Fair enough, because HR team members utilize software more often than other staff. Choose a service that will replace manual work, such as data entry, billing etc.
3. It helps stay compliant
Quality benefits software will ensure that you comply with legal regulations. Efficient tools allow for modifications in the benefits plans without the risk of breaking compliance.
Summary
In conclusion, efficient employee benefits management is crucial for hiring and retaining the best people. In order to develop an efficient strategy, you should take several key steps. You need to design and maintain a competitive benefits program that will best address your workers' needs. Also, you need to choose specialized software to streamline benefits management processes and help achieve amazing results at minimum cost.