Self-driving Uber hits pedestrian in Arizona
Published on March 20, 2018
If reports are believed to be true, then a woman in Tempe, Arizona has passed away after being hit by a self-driving Uber vehicle. The transport vehicle was operating in an autonomous mode. However, there was a human behind the wheel. The incident took place late at night. The woman, who has not yet been identified, was reportedly struck while walking outside of a crosswalk. The injured victim was immediately taken to a nearby hospital. However, she succumbed to her injuries.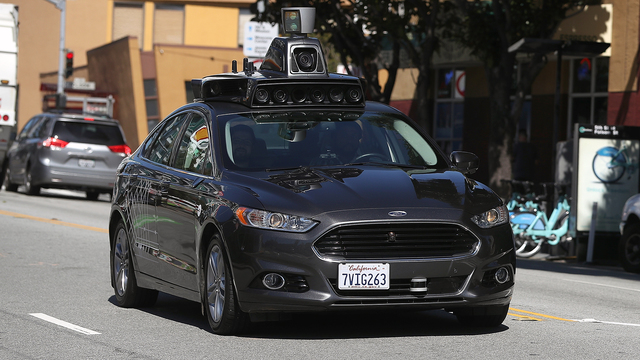 Uber CEO Dara Khosrowshahi posted about the incident on Twitter: "Some incredibly sad news out of Arizona. We're thinking of the victim's family as we work with local law enforcement to understand what happened." "Our hearts out to the victim's family.
We are fully cooperating with local authorities in their investigation of this incident," an Uber spokesperson told PC Mag in an email. Following the incident, Uber has halted its self-driving car tests in Tempe, Pittsburg, San Francisco and Toronto, Canada. As noted by The New York Times, this incident is the first such occurrence wherein an autonomous vehicle has killed a pedestrian on a public road.
Uber began testing its fleet of autonomous vehicles in Tempe since February 2017. Before this, around this time last year, a Volvo SUV with Uber's self-driving technology collided with another car that failed to yield. It ended up causing significant damage but no serious injuries.
Following the collision, Uber temporarily suspended its US self-driving programs in Tempe, Pittsburgh, and San Francisco. At the same time, Google's self-driving vehicles have also involved in crashes in the past couple of years. In September 2016, a Google autonomous car ran a red light and collided with an SUV. The same year, a severe crash left a Tesla driver died after his vehicle collided with a truck.