Scientists Develop A New Contact Lens Capable Of Zoom With The Blink Of An Eye
Published on August 1, 2019
What if you can zoom enough to see such a distant object which you can't see through your naked eyes? Scientists and researchers have been working pretty hard to develop such tech and it seems like the scientists have made a breakthrough.
Recently it came into focus that scientists have developed a new robotic contact lens for the human eye through which the user will be able to zoom by blinking and looking around. The breakthrough has been made by the researchers at the University of California San Diego, the scientists gave details about their designs in a paper titled, "A Biomimetic Soft Lens Controlled by Electrooculographic Signal," in the journal Advanced Functional Materials.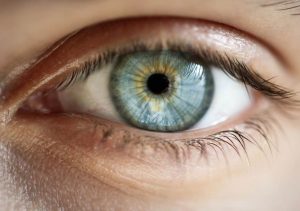 The contact lens is going to be placed around in the human eye and there are set of five electrodes which will be placed around the eyeball. The user will be able to zoom into an object by double blinking. When the user will blink, an electrical charge will be induced to the polymer film layer of the lens and the thickness of the image will be expanded. This is not the first time that any research has been bragged out as back in 2013, European scientists announced a blink-to-zoom 2.8x contact lens but this new tech developed in the US is way further than the blink-to-zoom 2.8x contact lens as it will also be working according to the movement of the eyes.
Along with the function of double blinks, the scientists have also mentioned that the lenses are also going to work according to the movement of the eye in different directions compatible according to the movement of the eye. The tech is not finished yet as it is still in its raw stage with a lot of wires and stuff and there is a lot of time before the technology enters the public arena.