Samsung X5 is very fast SSD with Thunderbolt 3 speeds
Published on September 7, 2018
Samsung has recently announced a portable X-series NVMe SSD which comes with the support for the Thunderbolt 3. This all-new Samsung Portable SSD X5 has got the speed which is about 40 Gbps bandwidth, and that can even hit up to speeds of  2,800 MB/s. It has got several times faster which is SATA based portable SSDs.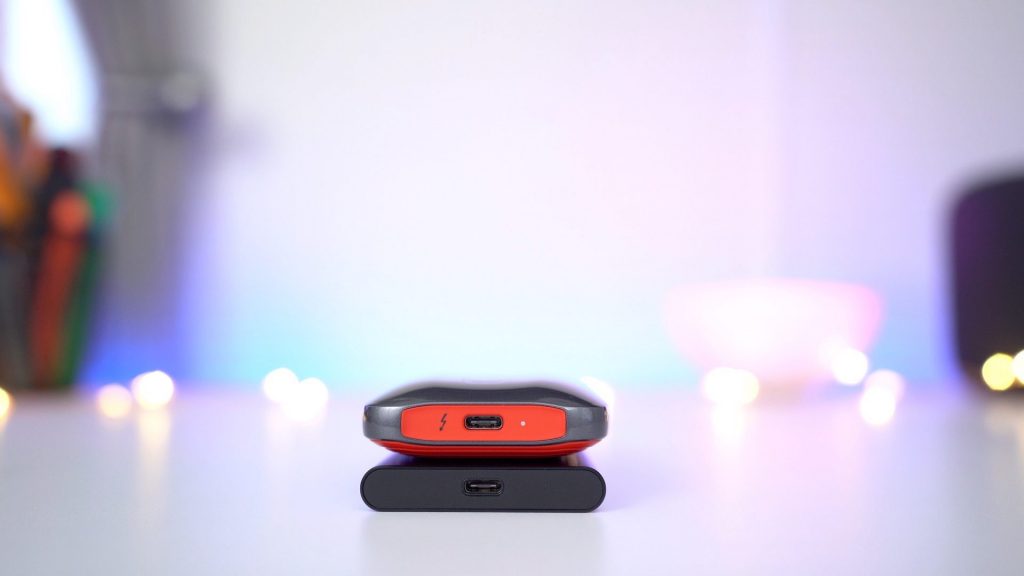 The portable SSD X5 got the price tag of $399.99 which is for the 500GB model. The 1TB model will be $699.99. The 2TB premium model will get the price tag of $1,399.99. The shipping of these models will start from 3rd September 2018.
This new SSD is capable of handling the 4K video editing with the real-time 3D rendering as well as with the high-resolution RAW files. The user can transfer the file at a speed which ranges up to 2,300 Mb/s that means one can transfer about 20 GB file in just matter of 12 seconds.
LaCie's Bolt is presently the fastest external storage solutions, but when it gets compared with the Samsung new SSD X5, then one can see that there is no means about the cheap solution to speedy external storage. It is cheaper than that of LaCie's Bolt which comes with small as well as it draws all the power that is needed from the computer's Thunderbolt 3 port.
The new Samsung SSD will not work with all laptops. The laptops that only supports the USB will not be compatible with the Samsung X5 SSD. To use this SSD as well to experience the speed, you need to have the high-end machine that uses the X5.
The new SSD is made of metal as well as it is shock resistant. The frame that is present in the in the SSD acts like a shock resistant which can take the fall of the shock till two meters. The look of the SSD has been beautiful with a glossy look. It also includes a non-slip bottom mat that helps in preventing the accidents of slipping from hand.
The device will be coming with a three-year limited warranty from the company. The device is 4.7 inches tall with 2.4 inches wide as well as 0.8 inches thick. It is smaller than the most of the flagship smartphones.
According to a post from Samsung, it said that the 5.2x reading speed with the 4.5x writing speed of the SATA Samsung SSDs and this is about 25.5x/20.9x faster than the external HDD. The X5 is said to be delivering some serious speed which will be helping the user to transfer the data in a great speed as well as very fast.