Samsung Shows Off It's Latest Generation of Flexible Displays
Published on May 17, 2021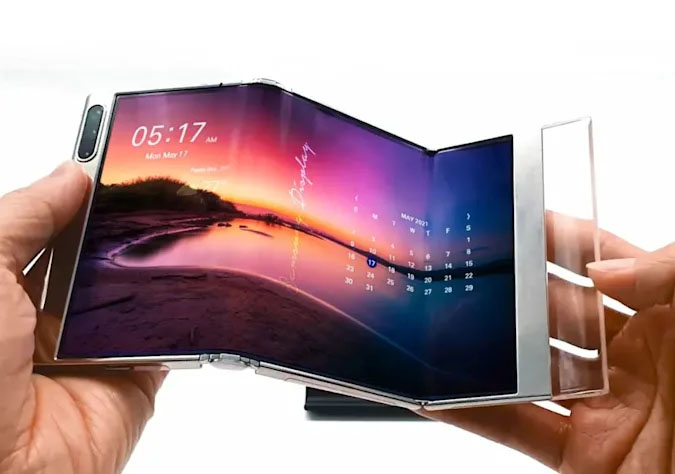 As well all know, Samsung has established itself as the leader in the fledgling foldable phone category. The company had recently confirmed its commitment to continuing to make folding devices in promising new launches that will make the currently-premium technology a little more accessible to the average person. Today, Samsung has taken a step in that direction with several new larger flexible displays for phones and tablets. The prototypes were showcased at the Display Week 2021 event.
One of the prototypes was a dual-folding OLED panel that can be used in smartphone configuration. When the flexible OLED panel is unfolded, the screen has a 7.2-inch display area. That puts this in between the main display on the Galaxy Z Flip (6.7-inches) and the Galaxy Fold 2 (7.6-inches).
Also, the South Korean electronics giant also demoed a Slidable OLED display that can be extended horizontally.
Samsung unveiled a 17-inch foldable panel at the event. It has a 4:3 aspect ratio when it is unfolded and it's larger than the 13.3-inch screen on Lenovo's ThinkPad X1 Fold foldable PC. So, these displays are a good indicator that Samsung may soon announce a folding Galaxy tablet.
Lastly, Samsung also showed the world a glimpse at its UPC (Under Panel Camera. This is a great idea but a terrible name. It should be called an SSC (Sub-Screen Camera). Anyways, Samsung and other manufacturers have been trying to devise a way to play the camera underneath the display. This would enable phones and laptops that have literally no bezels but also no notches.