Samsung reveals significant design info of its next flagship
Published on April 17, 2018
Samsung only recently took the wraps off its 2018 flagship smartphone – Galaxy S9 and S9 Plus. The smartphone is home to some of the most advanced software features. However, the South Korean technology giant took the audience by a bad surprise when they decided of following its design ethos of the Galaxy S9 handset. In other words, there is no difference between the Galaxy S9 and its predecessor, as far as design is concerned. However, it doesn't appear that the company is planning on following the rest of the competition and echo the standout feature of Apple's iPhone X – just like most other Android players are attempting to as such. According to a report by Forbes, "Samsung is planning to follow the rest of the competition and echo the standout feature of Apple's iPhone X. Stand by for a notched Galaxy." It appears that a new patent is doing the rounds of the internet at the moment.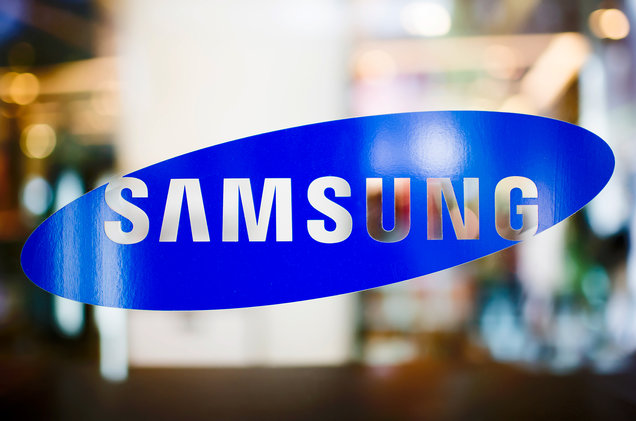 The latest patent was accessed first by Mobiel Koppen, which goes on to feature Samsung's approach to maximizing the screen-to-body ratio that faces the user. The screen of the device will go on to reach as high as humanly possible. Apart from this, the South Korean technology giant will go on to pack as many forward facing electronics into a small cut-out at the top of the screen as possible. The main interest naturally lies in the notch. People are mistaken in thinking that Apple kick-started the trend of a notch. The notch feature was brought about to recognition by companies like Sharp and Essential. However, it will forever be associating with Apple. The feature nonetheless, continues to march toward being a flagship form factor as most Android manufacturers are following Apple's suit. According to a report by Forbes, "To be fair, everyone is following the same design trends of maximizing frontal area while minimizing visible bezels."
However, there is not much to do in such cases especially with Google offering native software support in Android. For those who aren't aware, Android screen cutouts are the way forward as far as Google is concerned. Forbes thinks that at least till the time more technology is packing under an active display, the notch cannot be summarily deleting. Samsung in the patents seems to have jotted down a second design wherein no cameras or sensors are visible. Interestingly, there is no presence of the physical home button either. There is no fingerprint sensing technology. The South Korean technology giant plans on cramming everything under a screen that showcases as well as hides everything as one.
It is interesting to note that the sketches seem to be failing to show a curved edge on the long sides of the display. This feature is considered as a key one especially when it comes to Samsung's Galaxy S series of devices. There are some approaches to this subject. First of all, the patent application could be from a couple of years ago when Samsung still went on to offer a vanilla and edge variant of its flagship.
"Secondly, it could be that Samsung is ready to drop one of the key identifying features of the Galaxy S series, although I find that hard to believe giving how much of the current flagship fight is building around brand awareness and marketing," notes a report by Forbes. There's a high possibility that Samsung might end up pushing its second-tier Galaxy A devices with a flat screen and notch. It appears that Samsung plans on picking up a lot of business with mid-range notched smartphones for the masses, it seems.