Samsung Offers HUGE Black Friday Deal on Its Portable Projectors
Published on November 14, 2023
During the Black Friday period, Samsung presents an excellent opportunity for consumers to upgrade their home technology while enjoying significant savings. The spotlight is on Samsung's array of Black Friday deals, particularly focusing on their projectors.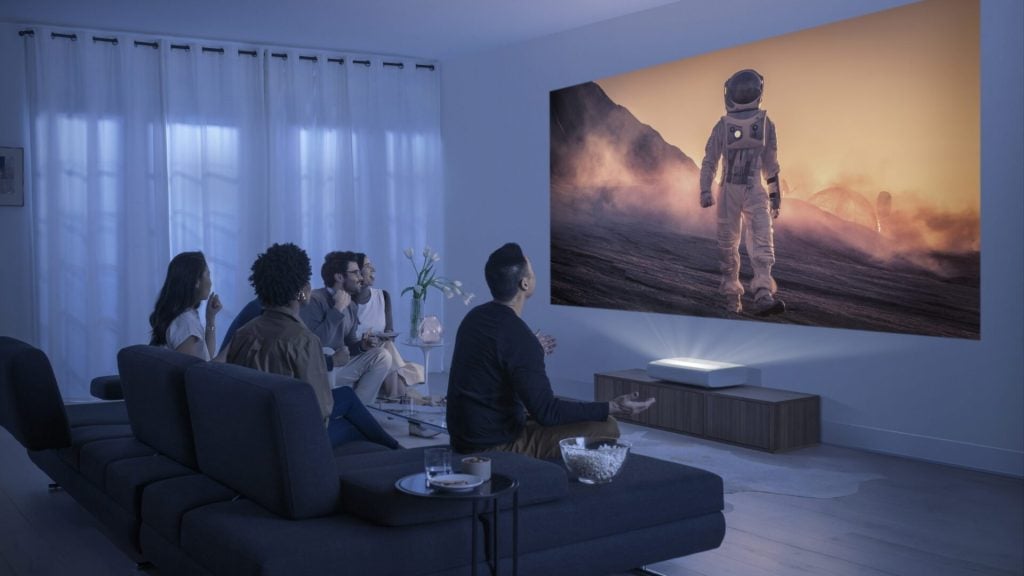 At the forefront of Samsung's projector lineup are The Freestyle and The Premiere. The Freestyle stands out as a compact projector featuring integrated smart TV functions, whereas The Premiere is a larger and more robust home projector.
This Black Friday, Samsung is offering a substantial $500 reduction on The Premiere, bringing the cost of the 120-inch model down from $3,499 to $2,999 and the 130-inch version from $6,499 to $5,999. Additionally, Samsung is providing a remarkable $1,000 off on the accompanying rollable screen.
Turning to the smaller, more affordable, and easily transportable Freestyle 2nd Gen, Samsung has a special bundle offer. Priced at $799, purchasing this projector along with a new pair of Galaxy Buds 2 lets you enjoy a 50% discount on the earbuds.
When considering which Samsung projector to purchase during Black Friday, it's worth noting that The Premiere deal is more advantageous, albeit with a higher initial price. It boasts a 120-inch/130-inch display area, 4K resolution, and advanced three-laser technology capable of producing 2200 ANSI Lumens. This option is ideal for those seeking a near-cinematic experience in their home without the need for portability.
Ultimately, both Samsung projectors are designed to fulfill the same fundamental purpose, yet they cater to different preferences and lifestyles. If you are contemplating a projector purchase, it's advisable to select the one that aligns best with your specific requirements.