Samsung Galaxy X's biggest feature revealed
Published on February 13, 2018
Samsung is preparing for the launch of its highly-speculated Galaxy S9 and S9 Plus smartphone line-up. Leading rumors suggest that the handset will be introduced at the Mobile World Congress (MWC) event at Barcelona. Additionally, there have been many other speculations that reveal a great deal of information about the first foldable smartphone by Samsung called Galaxy X.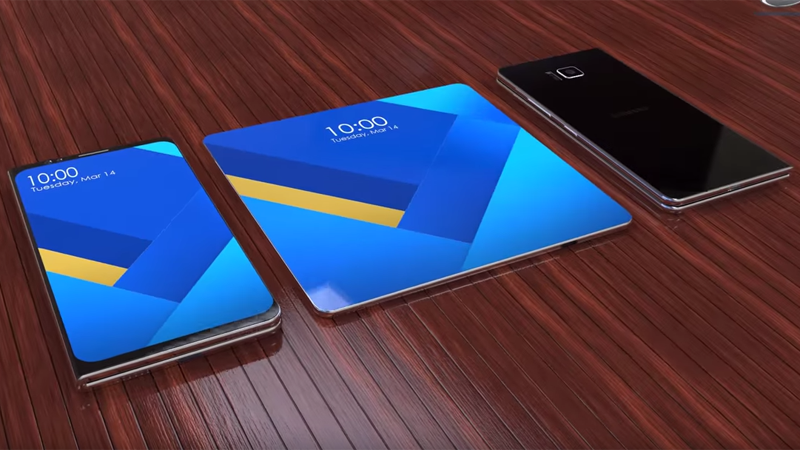 If reports turn out to be true, then the South-Korean technology giant will be launching its Galaxy X smartphone next year. In the recent turn of events, Samsung has filed for a new patent with World Intellectual Property Organization (WIPO). The patent indicates that the firm is working on an utterly bezel-less display, with the fingerprint scanning feature embedded below the screen.
The news first showed up on the Netherlands-based website called Lets Go Digital. The patent appears to be in the Korean language. However, we can gather some information by the images shared in the license. The model showcases the smartphone as carrying an utterly bezel-less display on the front panel.
The patent is titled, 'Electronic apparatus employing full front screen.' Samsung had applied for the license back on August 1, 2017. The patent was only granted to them on February 8, 2018. The patent seems to be talking about a smartphone with full screen, bezel-less look. Unique pressure-sensitive display technology will be integrated right below the screen as well. This feature will deliver the under-the-display fingerprint scanning function.
The patent also highlights how the on-screen buttons like "Recent" and "Back" can have multiple services. Samsung's current flagships, which are Galaxy S8, S8+ and Note eight sport what the company calls an Infinity Display with LED technology. We don't know what type of a technology Samsung will be settling for when it comes to the Galaxy X smartphone.