Samsung Galaxy S9 and S9 Plus are the fastest phone ever, says Ookla
Published on May 16, 2018
According to the new research conducted by the wireless analytics company Ookla, the Samsung Galaxy S9 and S9 plus are the fastest phones till date regarding supported internet speed. Ookla recent research test indicates that the context of downloading and streaming any content from the world wide web is only by the Samsung's Android flagship, and it also outperforms all of their rivals by up to 42-percent. The main reason behind the Galaxy S9 line up's historic test result is because it has a CAT 18 4G LTE modem found inside Galaxy S9 and S9 plus, due to this modem they are highlighted the most. Both the devices have a supporting speed up to 1.2Gbps.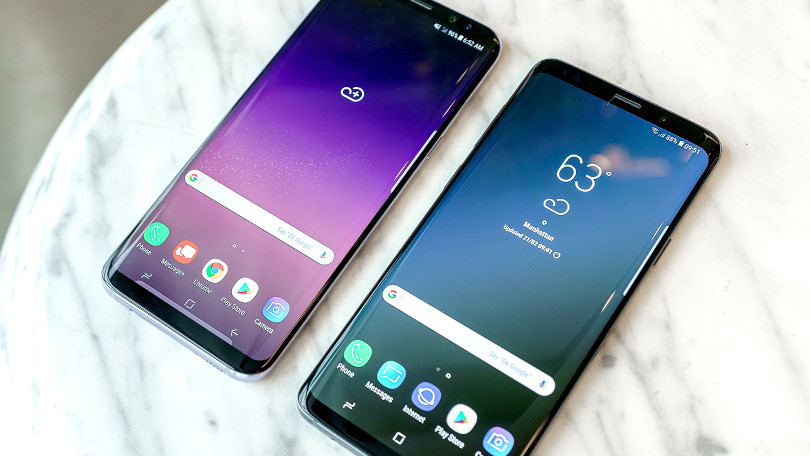 The Samsung Galaxy S9 and S9 plus can save consumers 10 minutes while downloading a ten-episode TV show season, as compared with Apple's iPhone X.Ookla also claims that Samsung S9 and S9 plus accepts 8GB of data in just over 26 minutes. Ookla's new test underscores Samsung's previous claims about the Internet performance of its new Android flagships which were also reiterated by T-Mobile while the mobile service provider was breaking world records in March, touting the Galaxy S9 line up as the ultimate solution for users who want to make the most of the latest advancements in the wireless segment. End up prompting her to upgrade to the Galaxy S9 and never look back-unsurprisingly-Samsung is now looking to drive that point home with a new "Moving On" commercial that's set to debut later this week, being delivered in the form of a short retelling of one woman's challenges with mobile networks that.
With Samsung recently stating it's satisfied with their initial sales, the Samsung  Galaxy S9 and Galaxy S9 Plus will be celebrating the two-month anniversary of their commercial availability tomorrow, though there is yet to attach any specific figures to those claims by the South Korean tech giant. Both the Samsung Galaxy S9 and S9 plus, besides offering the latest chip and record-breaking internet speed measured by the wireless analytics company Ookla, the two flagships are also being advertised as the ultimate mobile photography tools, in part due to their variable-aperture lenses meant to make the most out of all lighting conditions and subjects.