Samsung Galaxy S8 updated with Android Oreo 8.0
Published on January 28, 2018
Samsung has made an announcement, stating that their 2017 flagship line-up, i.e. Galaxy S8 and S8 Plus will soon receive Android 8.0 (Oreo) operating system. While the exact timeline hasn't been specified by the South Korean technology giant, it is expected to take place soon. Interested individuals are required to sign up for the Android 8.0 beta program offered by Samsung.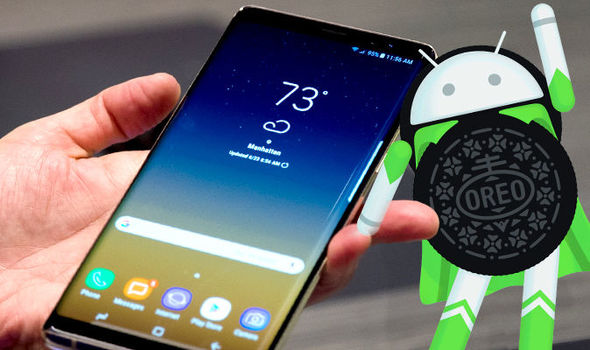 However, a report published by Express, suggests that the owners are no longer able to sign up for the Android 8.0 Oreo update. Moreover, the update does not include all the additions that were to be made in the operating system. Individuals who wish to get their hands on battery-saving improvements and access to better notifications will probably have to wait for a while longer.
Samsung apparently brought the Android 8.0 (beta version) available for access to public on January 26th, i.e. sometime last week. The company has been regular at providing its users with timely Android updates. The firm pushed out beta updates to Galaxy S8 and S8 Plus smartphones back in November 2017 and had been doing so since then.
The users who roll in with the program are given the freedom to enjoy the features first. However, they are also subject to any possible bug or vulnerability that might need fixing. Those who have help in the testing of the beta, have received the following given message from Samsung: "A big thank you for your overwhelming response to the Samsung Experience 9.0 beta. Your feedback about performance, reliability and usability has helped us to release more reliable, better performing software and provide an improved user experience to Samsung users."
It is important to note that the previously launched beta versions will continue to work. If you are running beta software on your Galaxy S8 smartphone, you can run the previous operating system regularly as well.