Samsung Galaxy S10 is expected to be the first foldable smartphone: Report
Published on October 25, 2018
One of the most famous Smartphone brand Samsung is launching three different variants of its upcoming flagship smartphone"Galaxy S10″, including a low-cost one that more people can afford very similar to the approach that Apple has taken with the iPhone XR.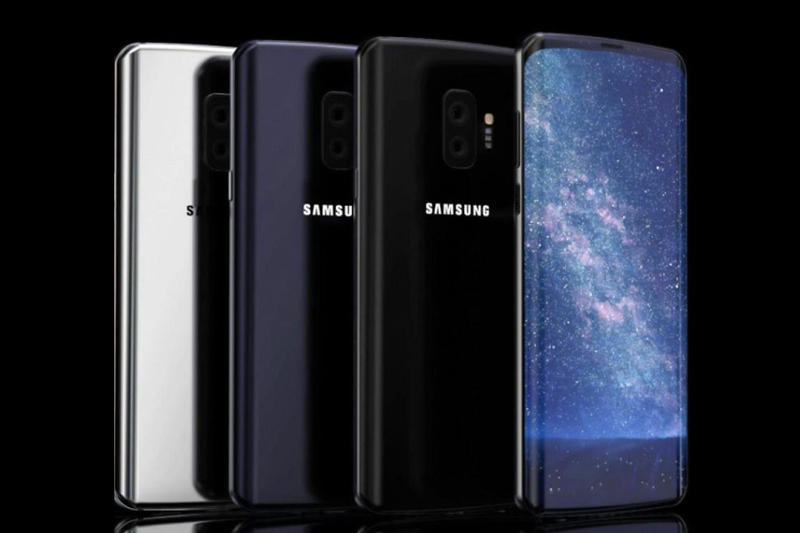 The Samsung flagship Smartphone"Galaxy S10″ said to include curved OLED screen, an in-display fingerprint sensor and triple camera on the back and front camera hidden under the display.
Now, time for the "Plus" edition, the draw for many people may actually be the low-cost device, but they have to sacrifice a curved display and possibly the In-display fingerprint sensor as it will depend on the manufacturing costs.
Samsung is also planning strategy like Apple.as the Apple launch iPhone XR, the device has many of the same features compared to iPhone XS. But it is $250 cheaper as iPhone XR uses LCD instead of a curved OLED screen, has less RAM, no 3D touch and the main it comes with only one rear camera instead of two.
Samsung Galaxy S10-5G and Foldable Plans?
As the Bloomberg resource, Samsung is planning with Verizon about launching the "S10" Company's first foldable smartphone whether its display opens vertically or it will open horizontally. Samsung designer reportedly favours the portrait model as it's easier to hold, as both the variant have a four-inch screen display.
Samsung is also reported of talking with Verizon about to bring a 5G version of the Galaxy S10 to the US. It is not clear yet that what stage Verizon's 5G network will be at by the time of the Galaxy S10's launch; the company's position has been that it'll launch 5G-capable Smartphone in this coming year 2019, though there are several warning with its already-available "5G" home internet service. The device code name is "Beyond" as it is verified by the Bloomberg.
The Company's folding Smartphone would not have the In-Display fingerprint sensor because of technical difficulties with the screen technology. As the Galaxy S10 smartphone comes with a 4 inch of the display it will cause the technical problem and Bloomberg says the smartphone folding display is covered with a film of glass but does not say it is responsive to touch or not.
Headphone Jack Removal
So far till now Company reportedly has a prototype of the device without the jack. Their Motto from the beginning is to remove the jack from the S10. But many of the Company already faced criticism from their fan for the removal of Headphone Audio Jack.