Samsung Galaxy Note 9 specifications leaks
Published on July 19, 2018
Samsung Galaxy Note 9 leak has been surfaced again on the internet. The launch of this new smartphone will be taking place on August 9the 2018. As per the previous leaks, it revealed that this new smartphone would be the next generation Galaxy Note which will have a 3.5 mm headphone jack. The new fresh leak also highlights that the handset will come in Purple and Gold. The company itself has said this as it is said that the company has revealed it in the pre-briefing. This new smartphone is said to go on sale from August 24th 2018, and on the same date, this phone will be debut in Poland.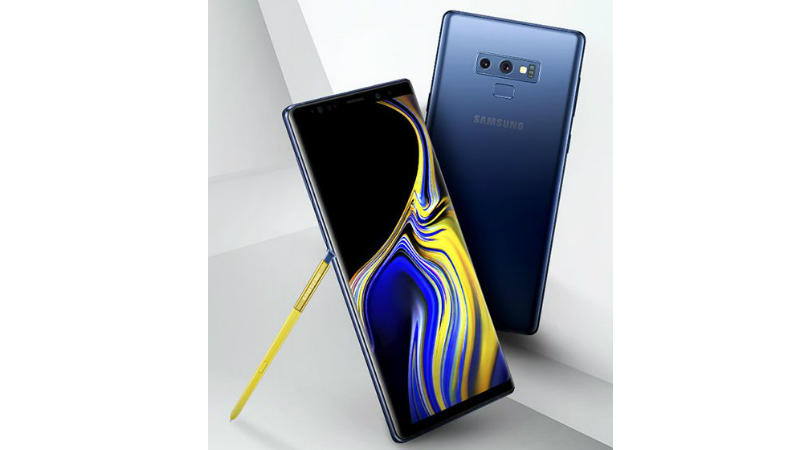 According to the new image, this was published on Twitter by a user Ice Universe, in which it shows that the Galaxy Note 9 will be available in a purple-Gold colour combination. This image will show the back panel of the Purple-coloured Galaxy Note model which will come with an S Pen in Gold. IT also highlights the availability of the 3.5mm headphone jack and the traditional jack that usually sits against the USB Type-C port.
This new colour combination seems a little bit awkward, and if we look at the previous Samsung Galaxy Note models, then the leaked image will suggest that the Samsung will make a move to attract the customers. The original Galaxy Note 9 will invite the Samsung, and it will send the media last month to sported the Gold coloured S Pen.
When it comes towards the price of the Samsung Galaxy Note 9, as per Polish publication Spider's Web has claimed that the Samsung has already revealed the price in pre-briefing. This new smartphone will come with a price tag of Rs 79,500 for the 6GB RAM +128GB storage.  This price is way higher than the old Samsung Galaxy Note 8 which was priced at Rs 67,900.  The pre-order of this new smartphone will be beginning from August 9th 2018. This will be the same date at which the company will be announcing about the smartphone.
According to the leaks, Samsung Galaxy Note 9 will be having a 6.4-inch QHD+ Super AMOLED Infinity Display, and it will have an 18:5:9 aspect ratio. It will be powered by the Qualcomm Snapdragon 845 SoC or Samsung Exynos 9810 SoC. This will come with 8GB RAM, and it will have a 512 GB storage.