Samsung Galaxy Note 9 Official launch to be on 9th August
Published on August 8, 2018
Samsung Galaxy Note 9 has now again got leaked ahead of its official launch which was scheduled for 9th August 2018. This leak has happened again from the company itself. In the recent launch, it is seen that the company has posted a small video for the upcoming flagship smartphone with S pen stylus. Earlier the company too leaked about the model in its official site.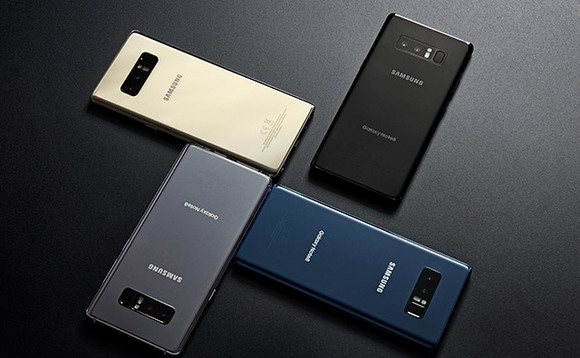 The launch event of the Samsung Galaxy Note 9 will be taking place in New York at the Barclays Center on 9th August. The event will start at 11:00 AM, and this will be a live streaming event on the YouTube page. In India, you can watch it at 8:30 PM live on BGR India. As per some latest reports, it said that the Note 9 pre-orders in India would start from August 10th which will be available from 22nd August 2018.
Samsung has posted an official video which was spotted by SamMobile which showcases a Yellow colour S Pen stylus. This has been placed alongside the Blue variant of Galaxy Note 9. This small teaser of the smartphone has already about the pre-order announcement. The most interesting thing about the leak is the smartphone will be coming with 512GB variant. This 512GB inbuilt storage can also be expandable to 1 TB with the help of microSD card. The teaser that has been leaked from the company shows about the power of the Galaxy Note 9 which tells the viewers that the smartphone is not powerful, but it is super powerful.
The Samsung Galaxy Note 9 will be coming with 6.4-inch QHD+ Super AMOLED display which is having an aspect ratio of 18.5:9. It will be larger than the Note 8 which is having a 6.3-inch display. The smartphone will be powered by the Snapdragon 845 SoC in the US as well as Europe. In India and other Asian countries, it will be powered by the Exynos 9810 SoC.
The camera of the Note 9 will have a dual aperture camera setup. The primary camera will be of the 12MP sensor while the secondary camera will be of 12 MP with aperture f/2.4 that will be a telephoto lens. It is also rumoured that it can record about 960fps slow-motion videos in HD resolution.
As per some report, it is seen that Galaxy Note 9 will get a price tag of KRW 1,094,500 or Rs 66,600 for the 128GB model. The 512 GB model may get the price of Rs 75,000.