Samsung Galaxy Note 9 features leaked
Published on August 14, 2018
Samsung is going to unveil its new Samsung Galaxy Note 9 which is scheduled to unveil this week. The rumours which are on the run for some months will finally get settled down as the launch will reveal all the features after some days. In the teasers by the company, Galaxy Note 9 has showcased some of the teasers which are released by the company itself. But, now it seems that the leaks which are pouring in tipping as it is expected with the specifications as well as some of the features about the new upcoming Note 9.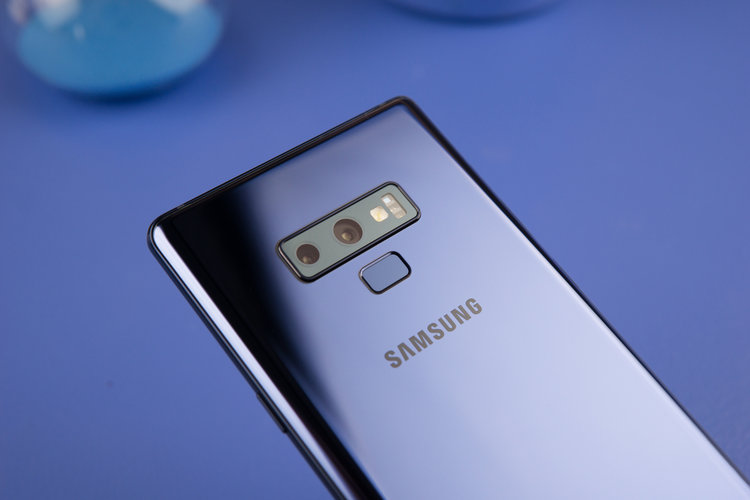 As per a recent leak, it shows that the Galaxy Note 9 will be AI-based. The company will also give options to the users of Galaxy Note 9 to choose between the AKG Y50 Bluetooth wireless headphones with 15000 Fortnite V-Bucks. Another leak suggested that the Note 9 will get the features of the S-Pen stylus which will be sold by the Samsung only.
The latest Note Phone from Samsung will be coming with a premium price tag. The 512 GB variant for the Galaxy Note 9 will cost around $1,000. As per reports, Samsung Galaxy Note 9 128GB model will be priced at Euro 1,050, and the top end model of the Note 512GB will be around Euro 1,250.
As per announcement, Samsung's new phablet will be launching on 9th August, but the phone will be going for the sale in the market from 24th August. In India, the phone will be available by the end of the month.
The Galaxy Note 9 will be coming to the market with a large screen whose size will be 6.4-inch QHD+ Super AMOLED display with the company's Infinity Display. The phone will have the dual camera setup in the rear. The phone will have dual 12MP sensors which are capable of recording slow-motion videos at 960 frames per second. For the front camera, the phone will be offering an 8MP wide-angle camera.
Exynos 910 processor will power the phone. This will be a Qualcomm variant that will likely to feature the Snapdragon 845 processor. In India, Samsung will sell Exynos variants of the flagship phones. The 4,000mAh battery will power this Samsung phone. The Note 9 will be having the 3.5mm headphone jack. The other features that the Note will be having are iris scanner for biometric authentication. It will also have a fingerprint sensor along with face unlock.