Rumor: LG prepares V30 flagship for MWC launch next month
Published on January 20, 2018
LG's goals of surpassing the popularity led by companies like Apple, Samsung and Huawei have long been known by its audience. The South-Korean technology giant has been working towards innovating products that are good enough to easily take on its arch-rivals. In a similar effort, the firm is rumored to be working on the latest version of its annual flagship line-up, the V30. On the basis of the latest speculation, the upcoming LG V30 (2018) smartphone is expected to be integrated with an enhanced artificial intelligence (AI) system.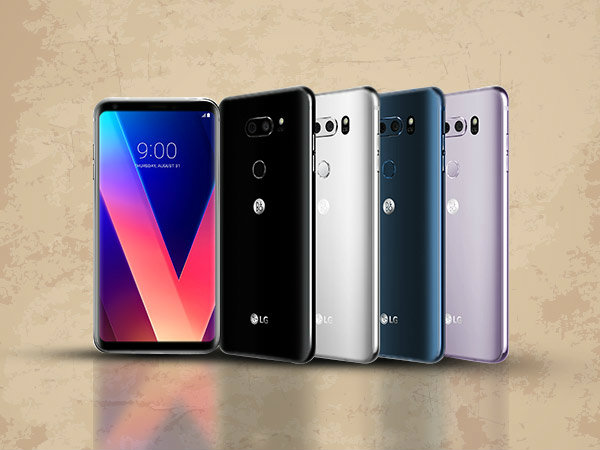 According to a report published by Gadgets 360, details about the V30 smartphone (2018) are being circulated under the codename, 'V30+ Alpha,' and 'V30+ A.' LG is expected to take the wraps off its 2018 flagship at the Mobile World Congress event scheduled to take place next month in Barcelona.
The company unveiled its V30 line-up in August last year. Therefore, it is a considerably shorter time period within which they are introducing its successors. It is because of this reason that many are finding it difficult to believe these rumors to be true. Nonetheless, LG has neither confirmed nor denied these rumors so there is still some hope.
A report by Korea Herald justifies LG's early unveiling through the reason that the firm plans on eliminating its G series of smartphones, which they usually launch in the first quarter of each year. Therefore, in order to fill in the void created by the absence of the G series, LG wishes to unveil its V-series.
If the above mentioned information actually turns out to be true, above-mentioned set of smartphones will fight a direct competition with Samsung's Galaxy S9 and S9 Plus variants. Initially, it was being believed that Samsung would have no competitors as they were introducing their flagship way earlier than anyone else. Since LG is planning on entering the waters sooner than expect, it seems like Samsung might now have a reason to worry about.