Rise in the cost of smartphone from past to present: Report
Published on November 1, 2018
Years have been passed of launching Android phones, in the starting android phones was launch for a very less price whereas if we compare it to now the price has been increasing year by year, time by time, or we can also say that technology by technology. In this time period, many changes have been taking place such as earlier their were fewer brands but now there are a large number of brands in the market, with this, the main motive now is to give larger display size so that people should have more display content at one go. Also, you would know that earlier there was no notch, but now every smartphone is coming with a notch. You can also call it as earlier the display size was less and now more with the same size of the smartphone.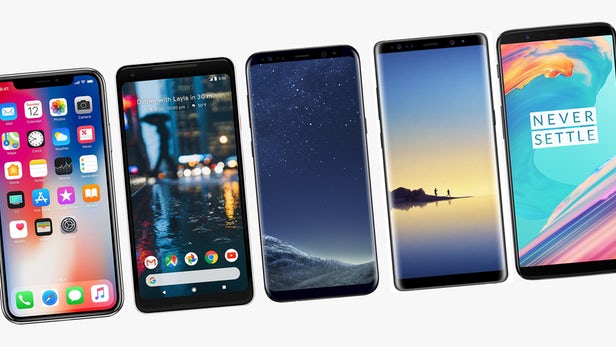 With this everytime when a new smartphone is being launched new display size and design is seen. It all started from the basic screen with a medium size smartphone to a larger display with a foldable smartphone, you can take an example of Samsung Galaxy S10(new foldable phone by Samsung). Many brands are also launching their new foldable phone by next year. 
If you want to have a comparison about smartphones from past years to the present, you will see the main difference in price. Earlier the smartphone cost very less whereas now it ranges to the highest in the market by $1000 and above. The main brands, Apple and Samsung have made good technology smartphones with the cost around $1000-1500. Whereas with this cycle, Samsung is coming with the new smartphone which will cost around $2000 in the next year.
Not only the flagships in this period mid-range smartphone are also available with good features. Today, everyone is running towards high-end featured smartphones because it genuinely has some of the nice features and some people doesn't think about the price. These flagships give many features which you would have never considered. But if we focus on the stats, the percentage of the sale of high price flagships is less if we compare it to the sale of a mid-range smartphone, mid-range smartphone has a large percentage of the sale. Some mid-range smartphone manufacturing brands are Oppo, Vivo, Huawei, Honor and many more.
No doubt that Samsung also has a less expensive phone which is running in the market and also opted by the people. The newly launched mid-range phone which is packed with many features is now out with the approved agreement from  FCC and certified by the WiFi Alliance ahead of what appears to be an imminent US release. Therefore if you want to buy an expensive smartphone you can go for Samsung Galaxy S10 and if your budget is less, then you can go for Samsung Galaxy J2.