Review of Acer Predator Helios 500
Published on September 14, 2018
Acer's gaming laptop has got a huge response after it got to launch. This new Predator Helios 500 comes with some good specs along with premium performance.
The all-new Acer Predator Helios 500 is said to be the gaming laptop which has got the Core i7 or Core i9 processor. This also includes Nvidia's GeForce GTX 1070 GPU. The laptop comes with the dual AeroBlade cooling system to keep the whole thing from combusting.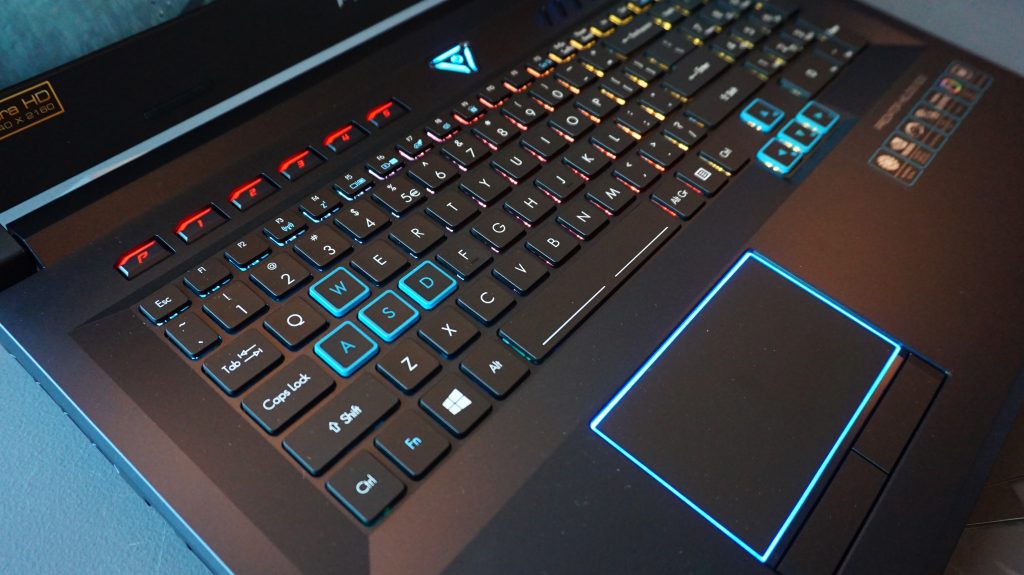 The weight of the Helios 500 is just over 4 Kg. The laptop has got a solid chassis which have got no hint of troublesome flex or any kind of weakness. The laptop has also got some ports that help the user to hook to the drives, peripherals or displays. The trio of Type-A USB 3.0 ports has got joined by the dual Thunderbolts so that you can stick all the external bits which will be running out of space.  It has also got a dedicated HDMI as well as DisplayPort connections which are located at the rear. Apart from this, it has also got the Ethernet, which helps in free online connection.
The Helios 500 has got a stocked keyboard. The keyboard includes a dedicated keypad as well as five shortcut buttons that can be customized with up to three different settings. The keys are said to be of the good size which is even the cursor keys are in proper size. It is seen that there is no spacing between the standard keyboard and keypad. The keyboard has got a firm finish, but the response is said to be enough to use the fast-paced action titles.
The Helios has got some backlight which is LED lights to illuminate the keyboard at dark. The keyboard has been divided into four zones, and specific lights illuminate each zone. It can be easily configured with the help of Acer's pre-installed PredatorSense app. This also used to set up the five shortcut buttons.
The screen of the Helios 500 is said to be Full HD along with the 4K resolution. The laptop has got the 17.3-inch display which depends on the level of graphics. The FHD version is said to be found on the visuals which are said to be crisp as well as detailed enough for the gaming or to kick back with the flick if the fingers got tired. The accuracy of the colour of the screen is also perfect.
The audio quality of the Helios 500 is too good as it is from stereo speakers. The battery life of the Helios 500 is also good as you got a 3 hour stand time when you plugged out the laptop from power.