Reliance announces JioPhone 2, will have dual SIM support
Published on July 13, 2018
Reliance Jiohas announced that JioPhone 2 is said to be the successor to the popular JioPhone which is at the 41st Annual General Meeting of Reliance Industries (RIL) in Mumbai. The company is now offering an entry-level feature phone for the first time users and those who want to keep the phone bills low they will have a very good and fulfilling online experience which can be done by using the Jio 4G network.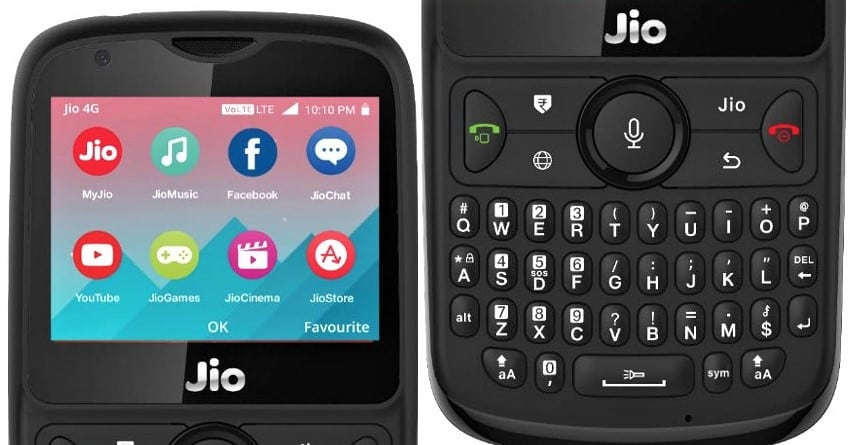 The Boards of Directors of Reliance JioInfocomm and Reliance Retail, Akash Ambani and IshaAmbani have addressed the shareholders at the 41st annual general meeting of the Reliance Industries on Thursday. In that event, they have announced the launch of the new JioPhone 2.  This phone price is fixed at Rs 2,999, and it is slated to be released on August 15th, 2018. This will contain many advanced features when it is compared to the predecessor.
The new JioPhone 2 will be having a 512 MB RAM, and it has 4 GB of storage space which comes with the expandable storage support of 128 GB. This phone will run on KaiOS, and it will also carry a battery whose capacity is 2000 mAH.  The phone will have a 2 MP camera on the back side and a VGA camera on the front side for the selfies. This new phone will be supporting the dual SIMs, and they will have 4G and VoLTE support too. The phone will also have FM, Bluetooth, WI-Fi, NFC connectivity and GPS in the new phone.
The old Jio Phone has priced at Rs 1,500 and has not many features to offer. This new Jio Phone will have features like a physical QWERTY keypad, and it is with a 2.4-inch QVGA screen. This latest device is said to be larger than the first Jio Phone, and it closely resembles the design of early Blackberry phones. This phone will have a SIM-locked to the Jio network only and VoWiFi connectivity for placing the voice calls, as reported by BGR.
The company has also announced that it will support the YouTube and WhatsApp along with Facebook. Apart from these apps, Jio has also its suite of apps and services which are available for the platform which includes JioTv, Music and many more.
According to the Mukesh Ambani, he said that they are launching a brand new JioPhone Scheme. This scheme is JioPhone "MonsoonHungama", and under this offer, they have exchanged the old feature phone, and they can get the brand new JioPhone for a price of about Rs 501.