Re-Live The Original Doom Game With The Eternal's Classic Mode
Published on June 29, 2020
id Software has released its second major update for Doom Eternal. The new update includes additional Render modes that allow you to play Doom Eternal in a variety of visual styles. One of those new visual styles is called 'Classic', and it presents Doom Eternal's graphics in a low resolution, 256 color form that looks extremely reminiscent of the original Doom PC game.
id Software has also released three more Render Modes: Cinematic, Gritty, and Black & White. These new modes can be enabled in Doom Eternal's video settings, just like Classic Mode. Enabling these other modes gives Doom Eternal more of a 2016 Doom feel and aesthetic.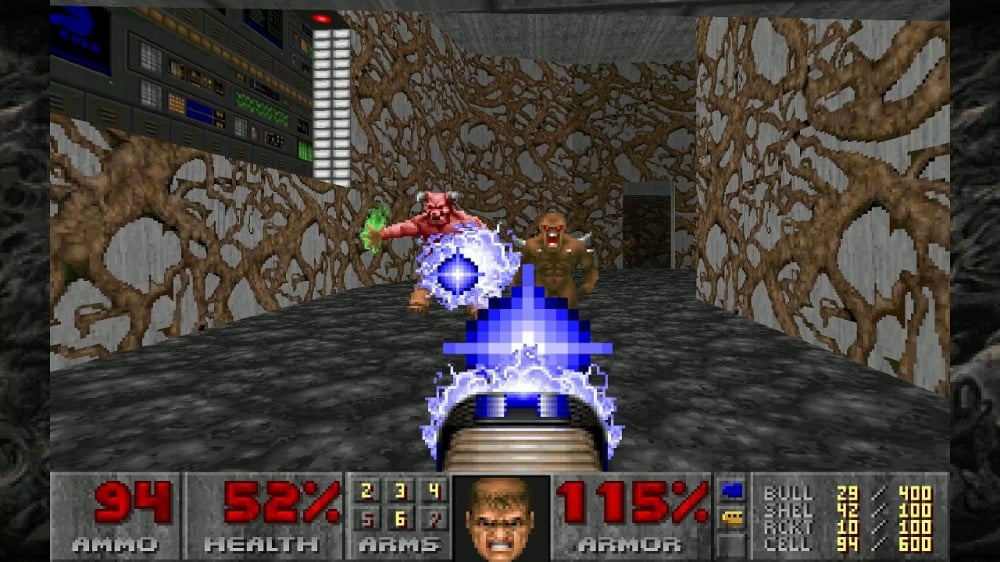 It's more than just visual styles in the latest update. id Software has also introduced into Doom Eternal a new Battlemode Arena titled 'Torment' where the Titans are held as prisoners. Doom Eternal's also has a Castle Grayscale mini-event that features black-and-white collectible items. Coming soon, there will be a 'Hack to the Future II' even that will let you unlock Doom Eternal's Skeleton Revenant monster collectibles.
Marty Stratton, id Software's executive producer, mentioned what upcoming plans id Software has planned for the game:
"Our team is also hard at work on two campaign DLCs, Invasion Mode, new Master Level experiences, additional BATTLE MODE updates, and the Nintendo Switch version alongside our talented partners at Panic Button. We can't wait to share more details with you about each of these in the months ahead. Thank you all again for your support and enthusiasm."

Marty Stratton
Executive Producer – id Software
How do You Play Doom Eternal Classic Doom?
Go to the second level of the Fortress of Doom, choose the file on the right file, and type in: FLYNNTAGGART. After you type it in, Doom 2 will pop up on the computer monitor and you can start playing it.
Featured image Credit: [id Software]