Porsche's New Mission R Electric Concept Racecar Has Built-In Streaming
Published on September 10, 2021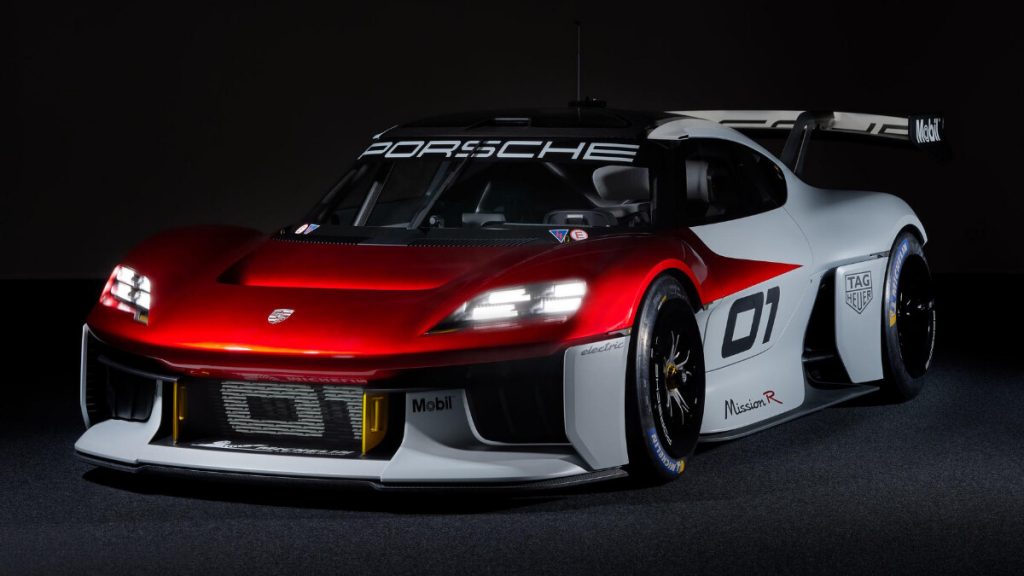 Porsche is making livestreaming a main focus for its next concept race car. The fully electric Porsche Mission R was just recently announced at the 2021 IAA Mobility conference in Germany. According to Porsche the direction they are going here is 'the future of customer motorsport.'
The Mission R is designed to create with fans in mind. Porsche says that these new features create 'new ways for fans and drivers to interact.' The driver can be viewed from above during the entire race thanks to the Mission R's glass roof. There are cameras mounted inside the car and the driver's helmet.
There is also a movable camera mounted to the vehicle's A-pillar. There is even a rear-facing dashboard cam that points straight at the driver. The steering wheel even has built-in biometric sensors that are able to keep track of a driver's vitals. The really interesting part about the Mission R is that it features a dedicated 'Livestream button.'
As you would expect, the Mission R is super fast; The car has a top speed of over 186mph and is capable of accelerating from 0 to 60 miles per hour in less than 2.5 seconds. The motors in the vehicle are massive. You end up with 320kW of power in the front axle and 480kW on the rear. The Mission R has an 80kWh battery that supports a 900 volt charging voltage. That takes this vehicle from 5 percent to 80 percent in just 15 minutes.
Porsche is actually owned by Volkswagen Group, so it's participating in VW's push for electrification across the range. So, the Mission R is Volkswagen's high-end professional side of its full range of vehicle electrification.