Porsche heads to GMS, 18 with 911 GT3 RS (2019)
Published on February 21, 2018
Advanced automobile manufacturer Porsche has formally introduced its 911 GT3 RS. However, there's a problem with it, i.e., it is precisely as powerful as its predecessor. This deal apparently doesn't come across as fruitful for newer buyers, as they'd instead stick to the older model and settle for a lesser price. To address this issue, the company is heading towards the 2018 Geneva Motor Show.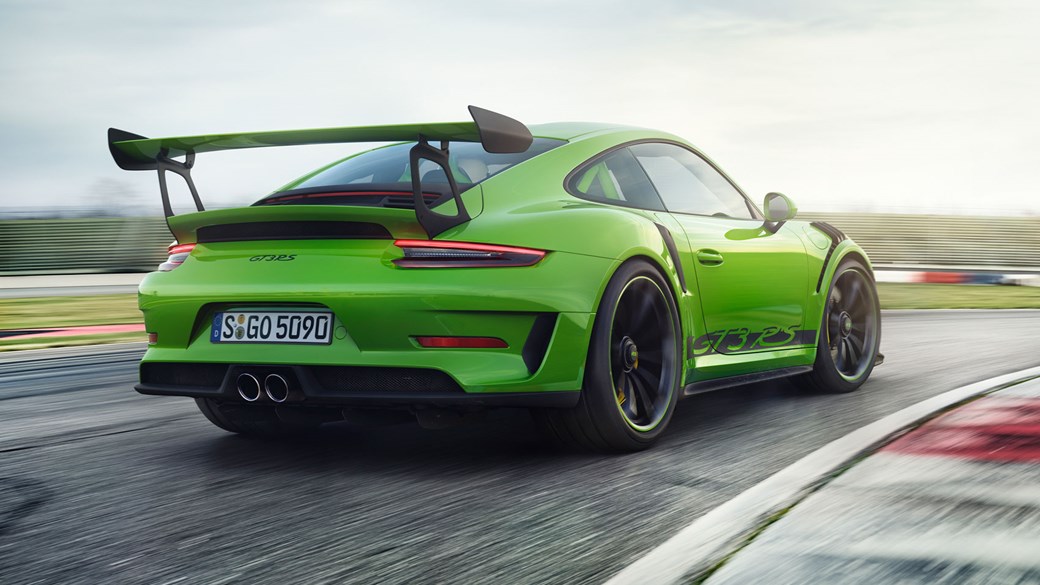 It goes without saying that the 2019 Porsche 911 GT3 RS is the most powerful 911 in the company's family. It is also identified as being among the most capable vehicles in the Porsche family. As for its specifications, the car boasts a 4.0-litre flat-six which can deliver a horsepower of 520 and torque of around 346.
This little change represents a massive improvement of 20 and 7. The 2019 Porsche 911 GT3 RS is apparently 0.1 seconds quicker when sped at 60 mph. In addition to this, Porsche's dual-clutch PDK transmission is the only one available on the GT3 RS. Coming to the chassis of the automobile line-up, it seems like Porsche decided to bring the rear-axle steering back to the car.
The automobile manufacturer also made a few tweaks to the line-up so that it could deliver a better performance. The front axle also features helper springs along with upgraded active dampers, torque vectors, and adjustable suspension components.
The company decided to slap on a set of NACA ducts onto the hood of their latest automobile line-up. However, they do seem inspired from the GTS RS, which help in improving the brake cooling. The front and rear bumpers of the vehicle are made out of polyurethane and extremely lightweight by nature. As far as its interior is concerned, the car packs a proper set of racing bucket seats to deliver a world-class racing experience.