Pixel Watch 2 Review: Google Takes Its Smartwatch to New Heights
Published on October 30, 2023
In tandem with the unveiling of the Pixel 8 and its Pro variant, Google's "Made By Google" event this month also witnessed the debut of their sophomore effort in the Pixel wearable lineup: the Pixel Watch 2. This iteration seeks to refine and enhance the shortcomings of its predecessor.
The question remains: Has Google accomplished enough with these enhancements?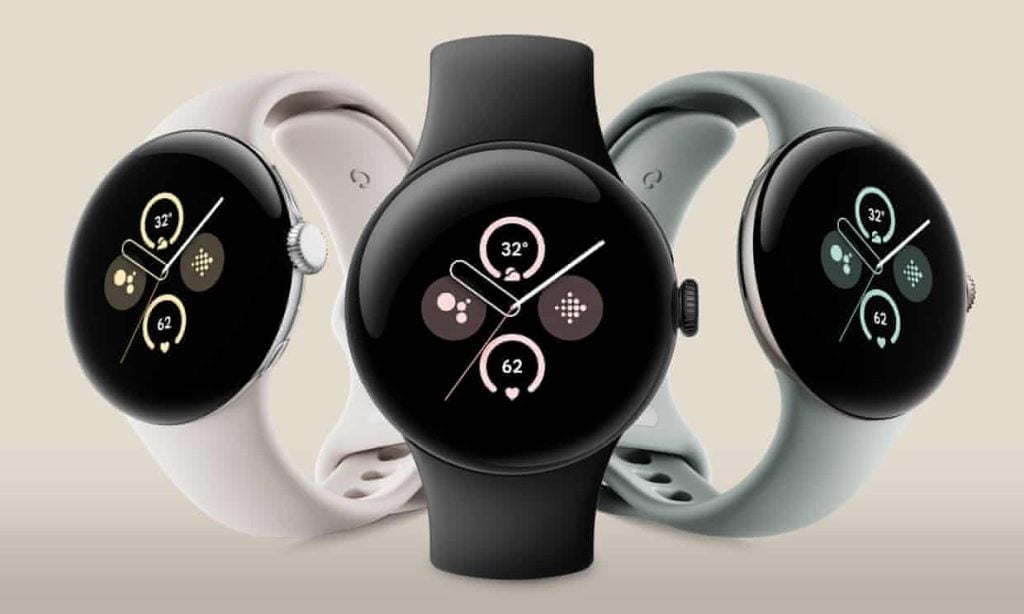 The landscape of smartwatches and wearables is diverse, defining the type of device you'll end up with. The Pixel Watch 2 positions itself as a device keenly attuned to providing a robust array of fitness and workout programs, a broad spectrum of health-tracking capabilities, and deep integration with your smartphone. This commitment requires concessions in terms of the device's size and its energy demands.
The result is a watch that's comparably sizeable and comes with a constrained battery lifespan. It occupies a similar niche as the Apple Watch 9 and the Samsung Galaxy Watch 6. To me, this categorizes the Pixel Watch 2 as a proactive choice of wearable. It necessitates an active awareness of its presence due to the daily charging routine. Neglecting to attach it to its charger during your day could mean a depleted watch by nightfall.
Fortunately, Google has made strides in extending the battery longevity beyond the original Pixel Watch, offering slightly over a day's use without the need for midday charging that its precursor often required. Google has shifted from Qi wireless charging to a magnetic pogo-pin connector. With the inaugural Pixel Watch, I found it challenging to use any charging solution other than the one provided, which meant always having the charger handy on trips.
The transition to a pogo-pin charger does not significantly alter my usage pattern. Typically, a partial charge takes about 45 minutes, as I tend to recharge before the battery completely drains, with a full charge taking roughly an hour and fifteen minutes. Further refinements in the Pixel Watch 2 are numerous, yet the extension of the battery life past the one-day mark is arguably the most vital.
The device leverages the Fitbit platform to log, track, and analyze your fitness and health data. The synchronization process between your watch, the Fitbit app on your phone, and your cloud-based Fitbit account is seamless. If your engagement with its sports tracking features is sporadic, you'll appreciate the automatic workout detection that prompts you to record activities when it senses vigorous movement. I've been reminded by the watch to log a few of my daily strolls, ensuring they count towards my activity record.
When exercising, the Pixel Watch 2 aims to provide pertinent information at a glance. You're presented with four "heart rate zones," enabling you to modulate your exertion to the desired intensity, with notifications alerting you when you hit a zone so you're not constantly checking your wrist. I frequently rely on the "pace" setting to match my walking or running speed to my fitness goals.
The accuracy of these metrics has improved over the last model, primarily due to the new sensors coupled with software and hardware upgrades. Notably, the multi-path heart rate sensor, which calculates your pulse from various angles for a more precise reading than a singular sensor could provide. Beyond the heart rate, the watch collects various health data throughout the day.
Google envisions the Pixel Watch 2 as a tool for monitoring overall well-being, from stress levels to mental health checks. While it's not perfectly precise, its performance is comparable to other devices in its price bracket. The Pixel Watch 2 seems crafted for users who want a device that supports body awareness, exercise tracking, and routine monitoring without overwhelming them with data. It delivers key insights, which, for most users, is probably sufficient.
Running Wear OS now updated to version 4, the Pixel Watch 2 carries forward the interface and user experience from Wear OS 3 found in the first Pixel Watch. It now supports more applications, such as WhatsApp, directly on the watch. A practical addition is the "safety check" feature. It can be quickly activated, and it prompts you for a check-in after a preset interval; failing to respond triggers an alert to your emergency contacts.
This adds a layer of safety for different scenarios and is a thoughtful inclusion. The experience is further enhanced by the transition to Qualcomm's W5 Gen 1 chipset, making the device feel smarter, faster, and more responsive. The addition of Gmail and Google Calendar apps, while basic, provide convenient "at a glance" updates.
There are also incremental quality-of-life improvements. For example, the ability to back up the Pixel Watch 2 to the cloud is particularly useful for those who switch phones often, as it simplifies the transition process. Increased support from third-party apps also begs the question: Is this due to a growing user base or a concerted effort by Google to bolster support for its device?
The Pixel Watch 2 serves as a seamless extension of your smartphone, alerting you to important notifications and health updates without overwhelming detail. In essence, a wearable should be unobtrusive yet accessible when needed, and the Pixel Watch 2 achieves this balance by extending the battery life beyond the 24-hour threshold. While a week-long battery life would be ideal, the advanced capabilities of the Pixel Watch 2 require a trade-off in battery longevity. Daily charging, with a leeway of half a day, elevates the Pixel Watch 2 from the previous version's "cumbersome" level to a more "expected" status.
I often come back to the thought that this is less of a second iteration and more of a Pixel Watch 1.5. It's essentially the same as last year's model with identical size, straps, controls, companion app, and user interface, with improvements that address previous issues or enhance the precision of fitness tracking. This model feels like the definitive version of what Google believes a smartwatch should be.
Now, it's time to see if the consumer market agrees.