Patient's Lives Are Easier These Days Using Medical Apps
Published on February 8, 2021
The baby has a temperature and is screaming her lungs out. Hubby has the car, and you can't get her to the doctor's office. Your neighbor has sharp pains in her side. She doesn't own a car, and waiting for a cab takes too long. Your neighbor behind your house is feeling depressed without knowing why. He needs someone to talk to, but whom?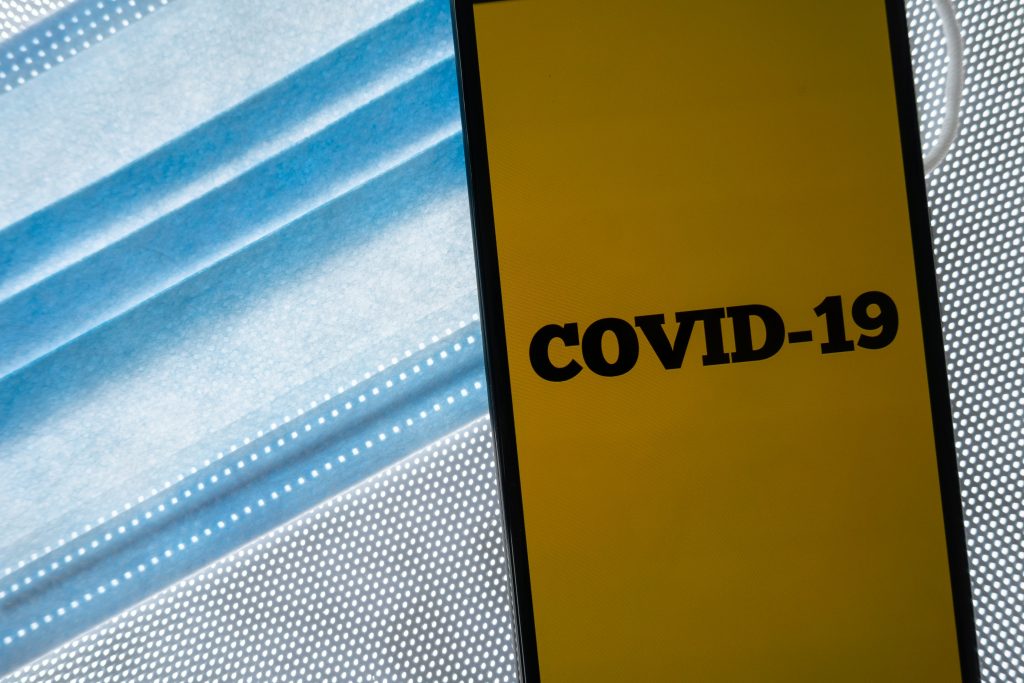 Technology has come a long way, giving us instant contact personally and in business. The medical industry has refined or developed apps dealing with everything from a simple rash to a pesky headache to aches and pains to copious shedding of blood. How are these apps making life easier for patients?
The Basics
Patients went to the doctor's office back in the day to get their vital signs taken before consulting the doctor. Today's medical professional uses smartphone apps to take these vital statistics including weight. Smart phone apps like HealthKit or those from Google, Apple, and Samsung allow the medical office personnel to obtain vital statistics without physically stepping on medical weigh scales or putting on a blood pressure cuff.
Patients may enter their statistics into the app, sending it to the doctor even during a telehealth conference. Patients can easily aim their apps at the bathroom scale so the doctor can see this information, too. In these coronavirus days, this safe approach appeals to not only medical professionals but patients as well.
Doctor Consultations
There are dozens of apps connecting patients and doctors via video. For the patient who can't physically get to the doctor's office, he may use free apps like MDLive, LiveHealth Online Mobile, or Doctor On Demand, to name just three. These apps are free and connect patients with a doctor via video. For after-hours care, consult the app for medical professionals available 24/7.
These apps work with almost all insurance carriers as well as pharmacies including Wal-Mart. Uninsured patients pay a flat fee for services rendered. Don't speak English? Not to worry, most of these apps feature doctors who speak multiple languages.
Doctors Making House Calls
Something we've only seen on retro TV channels, the doctor making house calls, is once again available to anyone. The baby has a temperature. Not a problem. Access the app, set up an appointment, and the doctor is in. He and his healthcare team can either visit your home or teleconference the appointment.
The qualified health team and a doctor will visit your home completely gowned, masked, and gloved. They and their mobile equipment will examine the baby and run what tests they can to determine the baby's health problem. The doctor will treat her on the spot or prescribe medicine for her.
Video chatting with a doctor is even simpler. The medical professional will listen to the baby's symptoms, order tests and/or medications, and you will follow the doctor's directions. No physical contact is appealing to most people these days, so video healing is the way to go. Insurance carriers have adapted to medical apps in these COVID-19 days and most cover treatment.
Heal and Talkspace are available for those requiring mental health care. Both are covered by almost all insurance.
Can I Afford The Medication?
You can with Good RX. Other medication apps include Blink Health, PharmacyChecker, and WeRX. Many pharmaciesinside grocery stores in addition to big box stores like Wal-Mart and Sam's offer reduced prices on prescription medications. Check out comparison websites to see which apps or stores best fits your needs.
Staying Fit At Home
Optimal good health isn't all about seeing doctors. Fitness apps have exploded in the last 20 years. Workout videos, step trackers, heart and breathing apps, in addition to logs of all types are available for those who want to keep fit. We no longer require gyms with their myriad machines to help us maintain a healthy body. Here are the top fitness apps.
My Fitness Pal offers the best types of food with portions, calories, and menus. It tracks workouts, food consumption, and goals.
Sworkit offers workouts of every type from yoga to Pilates to strength training and cardio. Personal trainers are available for your needs.
The Seven Minute Workout is designed for those who only have ten minutes a day, if that, for physical fitness. You can either get a basic workout or you can sweat for seven minutes. Either way, it's a quick workout that works.
Author: I'm Jaylin: Guest post service planner of Leelija and full time blogger. Favourite things include my camera, traveling,caring my fitness, food and my fashion. Email id: [email protected]