Order 'Blackberry KEY2' and get a Kodak Printer for free: Offer
Published on October 22, 2018
Blackberry, one of the coolest company in the market is out with the new product, KEY2 which can be lucky because of the new bonus offer which is available with that and also the blackberry has announced that this offer is with time-condition and only for the 1st 100 orders. This bonus offer is not just for everybody around but for those who live in the European Union. Therefore the deal with this new blackberry is that you will get Kodak Photo Printer Mini free.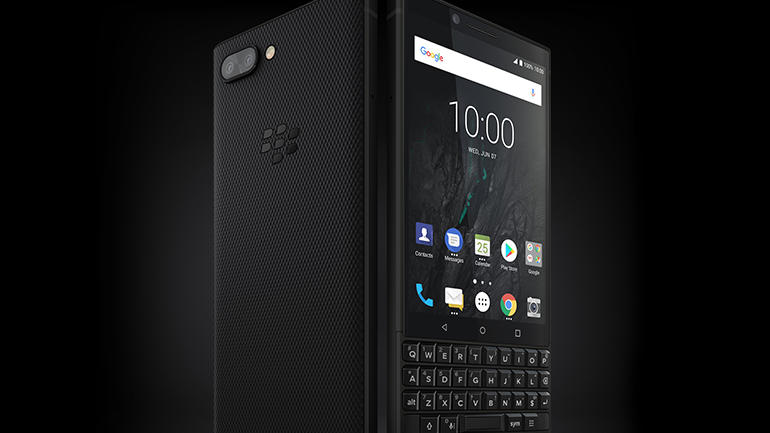 This offer is one of the most beneficial offers, you just have to add Blackberry KEY2 toy your check out cart and the Kodak printer will be ordered automatically, therefore in a cost of one gadget you can have two gadgets and both with the loaded features and great design. The remainder is also there that it is only for first 100 customers.
If you are the resident of US and wanted to buy the blackberry KEY2 LE, then you should wait because everywhere there are different prices of the smartphone, some with the offer and some with the bonus. The new blackberry KEY2 is in stock and available to the residents in $449, According to the markets price.
If we compare the price between the best buy and Amazon than, the first one has the stock available for Blackberry KEY2 whereas the Amazon is still listing to wait for 2 months. Therefore you can now order from best buy or GoTalk if you want the phone more early than 2 months. They both also have an advantage of availability.
The Amazon is out with the price list for Blackberry KEY2, you should be well aware that this phone can support dual sim. the variants in which it is available is the: first, in black colour and in 128 GB for $690, the second has a black colour too but 64 GB of storage than it will be available in $656, the last variant and also the third one is in silver colour with 64 GB storage also in $656.
But if we compare the price of the three than the Amazon is having the lowest price among all in terms of 128 GB of storage. All these online shopping sites have the biggest compare in the price, sometimes high and sometimes low. Therefore you can now think that from where you should buy Blackberry KEY2.