OnePlus 7: Here is all we know about its software & hardware
Published on June 27, 2018
As in the market, OnePlus 6 is running tremendously and no user has a complaint about it as it is another successful phone in the market by OnePlus, as it is managing to match up to handsets almost twice its price. So now everyone is clear that like after OnePlus 5 the new phone was OnePlus 5T similarly now the new phone by OnePlus 6 would obviously the OnePlus 6T in the market, that will be the phone which if it launches at all will probably land before the end of 2018 but will likely only be a small upgrade on the OnePlus 6.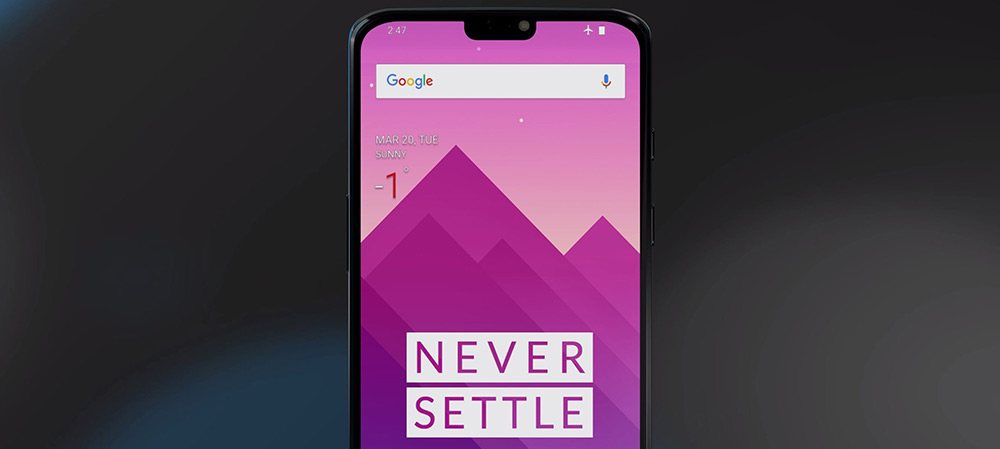 Some phones don't have a choice of the user so what the people are waiting and the phone which will have a blast in the market is OnePlus 7 as it will be the true next generation in the range and a phone which could be a major upgrade. As we have not got any particular information about its launch and rumours about the phone, but we can obviously imagine what specification and feature will OnePlus 7 will have. 
Release Date & Price
We are pretty sure that OnePlus 7 will launch in the mid of 2019, this was found because OnePlus 6 was also launched in may 2018 so according to this it will launch in may next year. But if we see the previous phone of OnePlus like OnePlus 5 and OnePlus 3 they were launched in the month of June in their respective years so June 2019 can also be a possible thought about OnePlus 7 launch. But before this OnePlus 7, we have "T" models which will launch in the end month of the year(November). We have still not imagined the price of OnePlus 7 but we are pretty sure that it will range till OnePlus 6 or a little more than that.
OnePlus 7 Rumours
There are literally no rumours about OnePlus 7 and OnePlus 6T yet but the phone will definitely have a glass back it was just because of OnePlus 6 was recently switched to glass. At the time along with masses of RAM (the OnePlus 6 came with a choice of 6GB or 8GB) and it is sure to have the best Qualcomm Snapdragon chipset available at this time, and yes it also has an alert slider.
We cannot claim that OnePlus 7 will have these feature but after looking and based on the OnePlus 6 and rest of the phone in the market will almost need 7 specifications which should be there in the phone:
QHD Screen
No doubt that OnePlus 6 has a good screen but somehow it could not match with the expectation we all were having. OnePlus 6 is the brand which many people follow and usually gives positive comments on it because it always packs its phones full of cutting-edge specs and features, yet it always sticks with a Full HD screen, which isn't a match for most of the top-end flagships, which will impact to its price in the next model so what all want that OnePlus should introduce is the QHD screen especially given that its screens are getting bigger, so we want to see that happen for the OnePlus 7.
MicroSD Card Slot
It is true that OnePlus gives a great memory option to the users which is used for a long time but what if the memory space is full, the user doesn't have any option left instead of deleting thing. For those who usually pack their phones with full of videos, music, movies any many more important documents it is very difficult for them to delete them in future, therefore adding a slim slot in OnePlus 7 will be a great decision.
Water Resistance
The OnePlus 7 should have a more spill than OnePlus 6, 6 can spill in water but we have to quickly dry it up, so we should have a good water resistant phone which should have a little more resistant. The OnePlus 7 should be improved more than OnePlus 6 so that if we are talking in the rain the phone should be still protected.
Stereo Speakers
As you have gone through the design of OnePlus 6it has a single speaker and its placement at the base of the phone makes it easy to muffle, so we'd like to see it ideally moved and definitely doubled up for the OnePlus 7, with a second speaker allowing for loud stereo sound. it is obvious that it doesn't really care for the speaker because you will always plug in the headphones for using it, but if the moment comes for watching a youtube video and any performance in a group of 3 or 4 then you will surely need a good speakerphone.
Notch-less Screen
If OnePlus 7 will have good features so they should also take care of that there should be no notch and no bezels, the last phones which I have seen in the market in the notch and while it can be hidden if you prefer, what we'd really prefer for the OnePlus 7 is no notch at all. We want a phone like Vivo NEX and Oppo X which have almost no bezel at all and we'd like the OnePlus 7 to join them. This isn't out of the question, especially as Oppo is heavily linked with OnePlus.
Wireless Charging
As you know that OnePlus 6 doesn't support wireless charging which seems like a major omission for a flagship phone. This decision seems reasonable since we doubt wireless charging is a heavily used feature, but it would be nice to have.