Nokia 5.1 Plus will soon receive Android Pie: Report
Published on December 26, 2018
Updates are very important for your smartphone to run smooth and for having new features, therefore, Android Pie has been launched for your smartphone basically for the Nokia 5.1 Plus users. The updates itself says that it would be the best artificial intelligence update which is good for your phone (smartphone). This new Android Pie is smarter than earlier and also claims that it is faster than other updates. The most interesting feature which was mention in the reports was that it adapts your way to use the phone and make it better.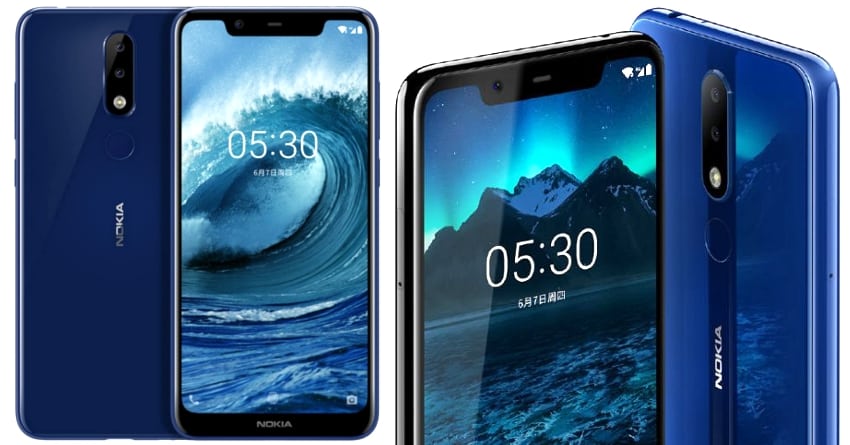 Android Pie also claims that it will work on your preferences and work with you and says that your experience will get better while using Android Pie update on your Nokia 5.1 Plus. The major advantage and feature which this update holds are that it is smoother and longer. Next are the two major updates which Android Pie holds, First is the Adaptive battery, this feature run according to your usage of battery in a complete single day and runs it accordingly. Basically, it stops the less used apps to drain your battery. The second most important update is the Adaptive Brightness, Slowly but by not taking much time Android Pie update records your timing for changing the brightness level and works according to that, by decreasing or increasing the battery life, It automatically adjusts it.
Android Pie is not there in many smartphones but yes it has been a rollout to many of them in the market. As Nokia 5.1 Plus has been updated with this and will be running accordingly. The Nokia 5.1 Plus users who haven't updated it can update it within a week. Below are some of the interesting feature which Nokia 5.1 Plus holds.
As of now, Nokia 5.1 Plus is one of the best mid-range smartphones in the market which can be the best option for you. As it holds 4 GB of RAM and a good battery of 3,060 battery which can run for a complete day but only with light work. This smartphone has a good display of the 5.86-inch HD+ display with a notch. The Nokia 5.1 Plus must have noted that this phone runs on the Android One program(Android One is known for improved security through frequent updates and Google Play Protect). The new update of Android Pie has been updated on your smartphones.
HMD global also says in its report that if anyone would not be able to download the new update of Android Pie, they have to wait till the new year.