NASA To Launch Artemis I Moon Mission in February 2022
Published on October 23, 2021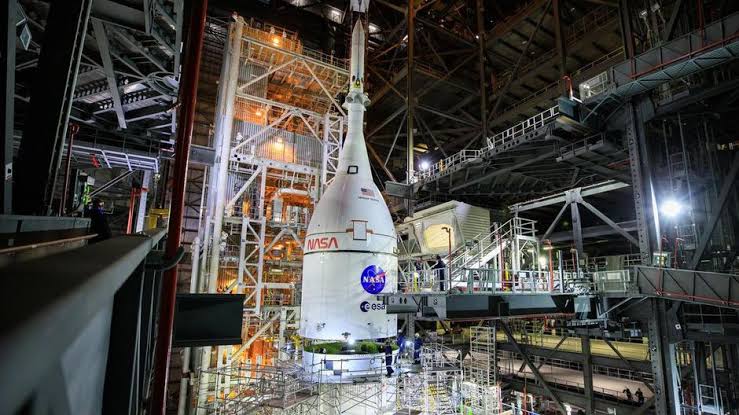 It will be a little while longer before NASA is ready for its Artemis I mission back to the moon. NASA is now expected to launch the un-manned Artemis I test flight on February 12th of next year. The Orion capsule is already attached to the top of the Space Launch System rocket, it's just down to a matter of testing at this point.
That testing, however, is going to take a little longer than originally expected. NASA is going to be performing a full battery of tests on its new vehicle including comprehensive testing of the interfaces, engineering, communications and the countdown system. 
The most crucial test is going to be the 'Wet Dress Rehearsal,' which will see the Artemis I crew testing the loading and unloading of propellants a few weeks before the scheduled launch. The February 12th figure is not a solid launch date, which NASA will not set until a successful rehearsal is performed.
The Artemis I mission will see an Orion capsule with a sensor-equipped 'moonikin' sent into orbit around the Moon. Acceleration, radiation and vibration will be recorded during the journey. The next mission in the series, Artemis II, is going to ferry a human crew back to the moon. NASA had originally planned to land people on the Moon in 2024, but budgetary concerns and additional testing will likely see that date pushed into the following year at the soonest.
This mission's success will effectively demonstrate the viability of the Orion vehicle and SLS systems. So, the success of the un-manned Artemis I mission is crucial in moving forward.