MMS Issues Arise Among T-Mobile Users
Published on December 26, 2019
T-Mobile is the biggest and best mobile service provider for US users. It has got a huge customer base as it provides users with the best features and services. But from the last few hours, the users are facing problems when it comes to the MMS.
As per a report, many users of T-Mobile have already lodged the complaints with the service provider. The real reason for outrage among users is they can't be able to send or receive any MMS. The reports and anger are out on social media channels like Reddit, Twitter, and Down Detector as well.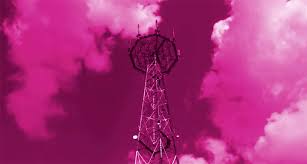 What may have caused it?
When you are using the mobile phone, you can see that with the help of it, you can receive or even send the multimedia messages. But due to some issues in the network or even in the software of the mobile, MMS may stop working. It shows that there are other ways by which an MMS can stop working and not only for the network issues.
But as many customers now report the MMS issue, so it is now confirmed that all these things are happening due to the network issues. After all, these things are happening, and many customers are facing problems, the company has not responded to these issues.
Till now, there is no official statement from T-Mobile company about the current scenario of the situation. But still, the company, via its support staff, is responding to the issues via Twitter. In the support staff statement, it states that the team is now working, and the issue will get resolved soon.
As Christmas is now going on and the new year is coming, so there are a lot of users who all are sharing videos, photos, and everything. For that all these things, network congestion may result in these issues, and customers can't send the MMS or receive the same.