Microsoft's new Surface headphones
Published on October 2, 2018
Microsoft has an event yesterday and you know what it launched its new pair of Bluetooth active noise-cancelling headphones in that event. These new headphones were named as Surface Headphones, according to the reports we also found that Microsft will start selling these headphones in united states for $350, and also Microsoft said that " we were trying made these type of headphones and it took around 3 years and now it has been completed and launched.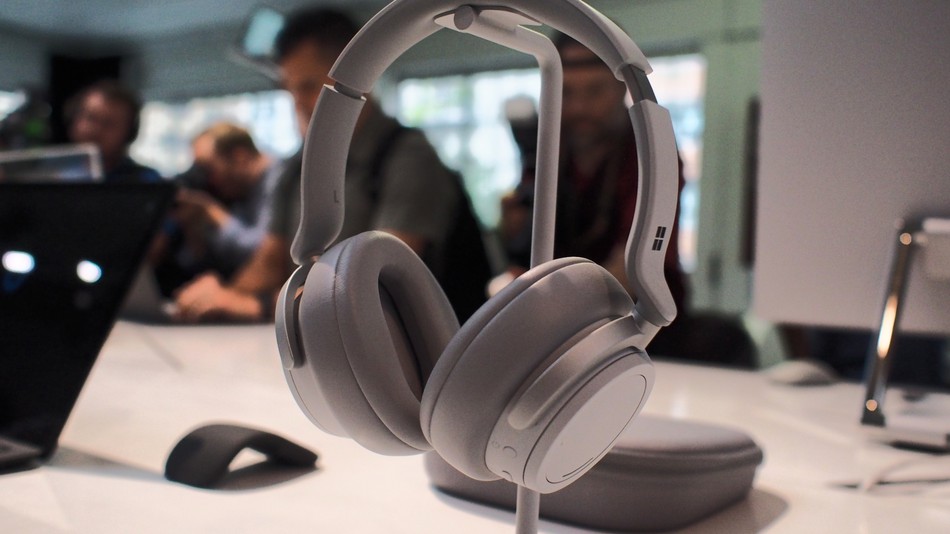 These headphones look very gorgeous and have a light grey colour which only weights 290g. On the one earcup, they have a volume dial and a noise cancellation on the other earcup. Others headphones only have the option to turn the noise-cancelling feature on or off but this headphones will help you in a situation where you want to be in yourself and left all the voice of the surrounding at your back.
Also as other headphones, this headphone also has a touchpad which can be used to control music and even answer calls, one most interesting feature you will find in this is that, when you put down the headphones the music will stop and again it will be resumed as soon you will put your headphones up. One most important thing in this Surface Headphone is that the headphones will come equipped with Microsoft's Cortana digital assistant which will let you issue voice commands and also it has an app which allows you to connect with other Surface device and Windows PCs also.
It comes with a 3.5mm jack for connecting devices and also a USB-C port which will help to charge your headphones. The most interesting thing about this battery is that you will be able to listen to songs for around 14-15 hours even when connected to Bluetooth and also it gave you an option or you can call it an advantage that if you ran out of battery, you can use it again for 1 hour after 5 minutes of cycle.