Microsoft Upgrades Surface Go 3 Processor
Published on September 22, 2021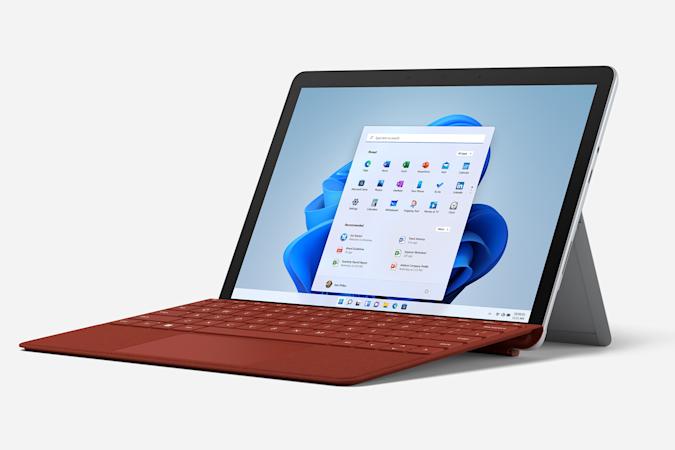 Microsoft has launched its new Surface tablets and that includes an upgrade for its smallest offering, the Surface Go 2. The operating system pioneer has officially unveiled the Surface Go 3. The Go 3 represents a performance-focused upgrade that pretty much just sees a faster CPU in the 10.5-inch tablet. The base model is now equipped with a Pentium Gold 6500Y, and the higher-end version comes with a Core m3, while the top-end model features a quad-core 10th-generation Core i3.
The RAM options are the same as last year's, offering customers the choice between 4GB or 8GB of LP-DDR4 RAM. The lowest cost model has a 64GB eMMC storage model, but the 128GB or 256GB SSD options offer a lot faster read and write performance. It has a standard-issue 1,920 x 1,080 screen and, just like last time, a single USB-C port. A microSD card slot is included and there is an LTE data option. The device is estimated to get around 11 hours of claimed battery life, which is great for a x68-based Windows machine.
Pricing is also somewhat similar, with the Surface Go 3 available for pre-order for $400 for the base model that has the Pentium CPU, 64GB of storage, and 4GB of RAM. The best value, however, is the $630 Core i3 version that has a faster, 128GB SSD and 8GB of RAM. The cellular models are going to cost about $100 more than their WiFi-only counterparts.