Microsoft updates Excel; adds new geography, stocks data types
Published on March 30, 2018
If reports are believed to be true, Microsoft plans on having its Insiders tested for better user experience. On the similar line, the Redmond technology giant has started rolling out newer features that are set to benefit the Office 365 subscribers. The company plans on launching with Commercial accounts that function on U.S. English at first.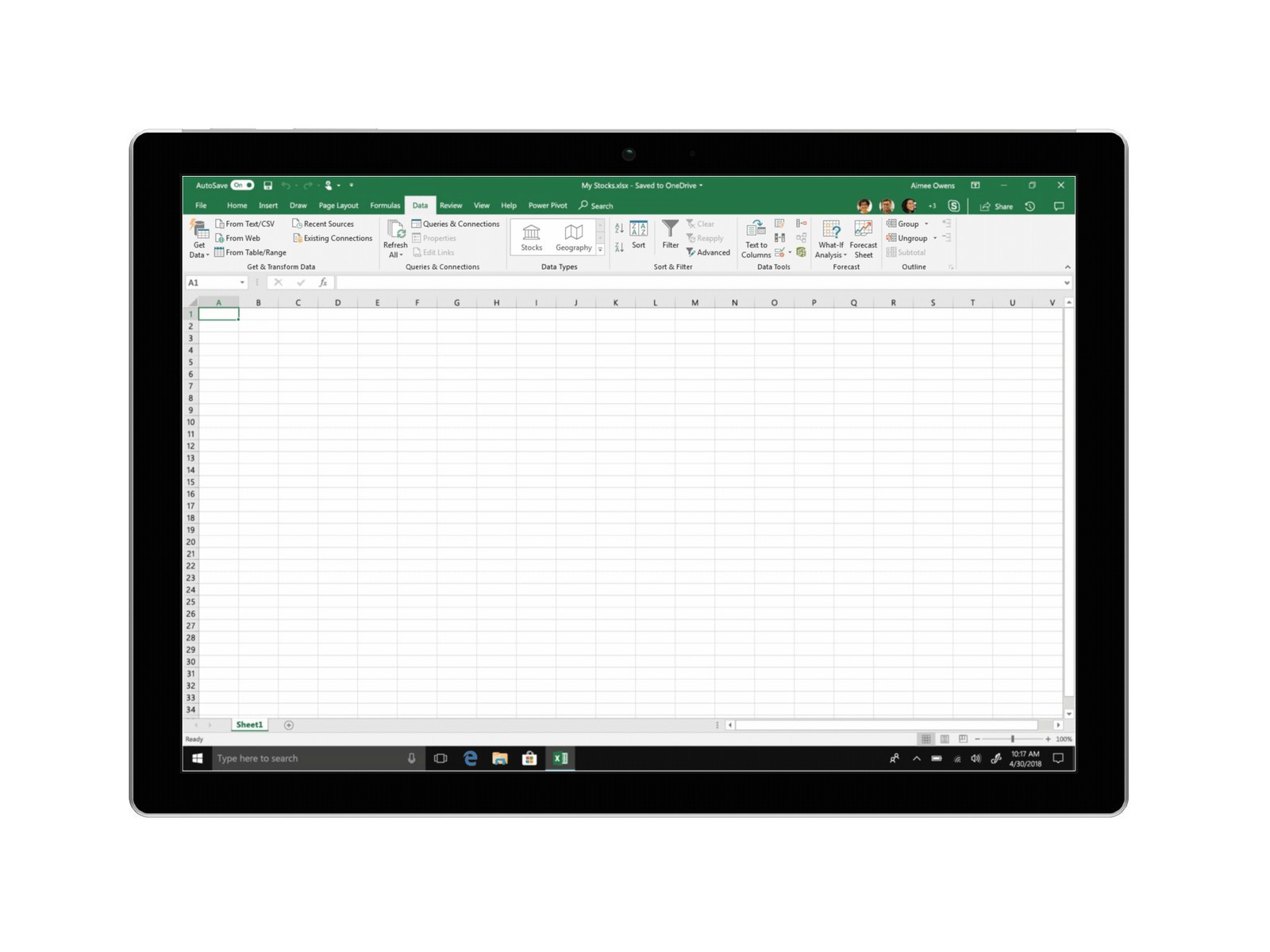 Over the span of next couple of months, the features will be made available to users of all kind. Notably, Microsoft's Excel spreadsheet has extended its support for numbers and text types for all users till date. However, the Redmond technology giant has been hooking its applications and services to the Microsoft Knowledge Graph lately. In other words, the claims are becoming smarter by the day, and they can handle an increased number of tasks as well.
"We're starting to add concepts inside cells, which will allow new things to be done with spreadsheets," said Rob Howard, Director of Office 365 Ecosystem Marketing. Microsoft's Knowledge Graph, which is titled, 'Satori,' has become more evolved in the recent past. The system has begun matching entities with the correct domains.
Furthermore, it also understands certain situations and has provided an object by its own. The Knowledge Graph is already powering Bing and Excel data types. The system is cloud-based as well as connects Microsoft with newer datatypes as they continue to be Artificial Intelligence (AI) infused.
The latest set of geography data goes on to extend support for states, countries, zip codes as well as cities. The Stocks also include ticker symbols, fund names, and company names as well. One can easily fetch current prices through the system. Microsoft's strategy is to ensure that they add more smart data types to Excel over time. In the future, Microsoft is likely to add organizational entity data, such as sales and CRM data, as supported types.