Microsoft is working on a Cortana smart speaker: Report
Published on May 11, 2018
Smart speakers are one of the usual gadget present in our house, but these are the only gadgets that speak when you ask them a question or gives them a task to do like to add an item in your shopping list and many more daily tasks. Apple, Amazon, Google and Microsoft all are running in the race of smart assistant and a recent report published by a security company who tested all intelligent assistants posted that Google Assistant is the fastest and reliable one. While Mircosoft's Cortana was at the third rank before Apple's Siri.
Now news has come up that Microsoft is currently working on a Cortana based smart speaker to compete with other rival company speakers like Google's Home, Apple's HomePod, Amazon's Alexa and many more. As per the current scenario, Siri, Alexa and Google Assistant are on the ladder of growth while Cortana is moving opposite and loosing its continuous users. One of the primary cause of this is the limited use of Window's phone which has now been officially closed by the company. Another reason could be the limited availability of this smart assistant like it is currently only available in window devices like laptops and tabs.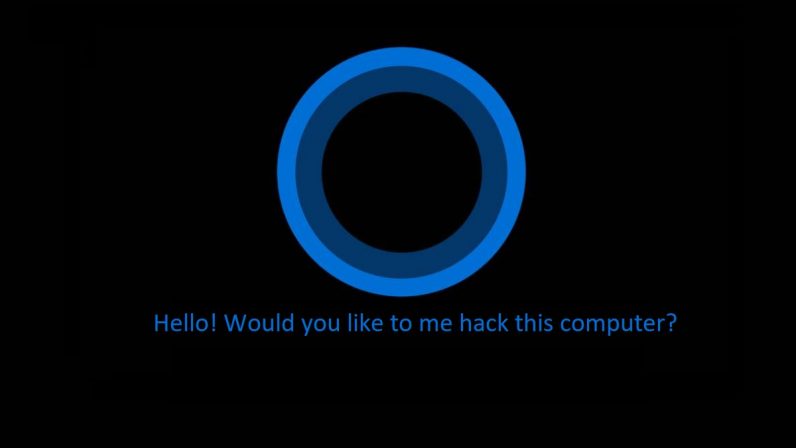 But, considering this scenario the company is now planning to launch its smart speakers with its well known smart assistant enabled in that named 'Cortana'. Undoubtedly the company will face a tough competition with Amazon's Alexa and others. The company will need to price the smart speaker according to their marketplace so that they can increase it.
The company has not released its Cortana-integrated piece of hardware, but following to Amazon Echo and Google Home, Microsoft is thinking to enter in the future of technology and an advanced level of AI.
The report also confirms that the company is teaming up with Taiwanese manufacturer Quanta Computers to bring a new Microsoft named smart speaker in the market. The document of the deal doesn't specify that the company will use its own Cortana as a voice assistant but probably of Cortana for being used in these speakers are 99 percent.
Some reports also suggest that Qualcomm will have a part in hardware of the device and even Qualcomm itself declared at CES 2018 that its smart home technology would support Cortana. This projects that Microsoft might be using Qualcomm's Snapdragon 212 system-on-chip to form the foundation of the speaker. As of now Qualcomm would be the major hardware supplier to the company and will surely aim to create a powerful and effective smart speaker which can be used with ease.
The launch of this Cortana supported smart speaker is still covered, but the documentation points towards an early start so that they can include a large number of people before the launch of any other versions of Apple HomePod, Google Home Mini and Amazon's Echo.
Even this is also not clear whether the company will launch two smart speakers together like Google and Amazon or it will launch a single speaker with all premium qualities like Apple's HomePod. For the beginning, the company may launch two smart speakers, one with a considerable price tag and another one with a lower price tag so that they can enter the market of smart speakers rapidly. The device will get a bounce if it has some qualities better than Google's Homo device and other rival devices.