Microsoft Book 2 out now, features and specifications
Published on October 20, 2018
You all know that the market is full with multiple of brands such as Samsung, Apple, Nokia and yes also the Chinese brands, these all brands so much with them ranging from smartwatches, smart speakers, Smartphones, Laptop and many more which are in the line of launch. In the same way, now Samsung has the turn and is releasing its new Galaxy Book 2.
You must be thinking that it will also be the same as your PC,  but here you would be definitely shocked because it does not support the Intel chip, and is powered by the Qualcomm Snapdragon 850. Not only this it has a perfect big 12-inch Super AMOLED display which will look more beautiful than your PC and also has a great battery life of about 20-hours with the LTE speed. Samsung has directly challenged the market that no brand would have these specifications in its laptop.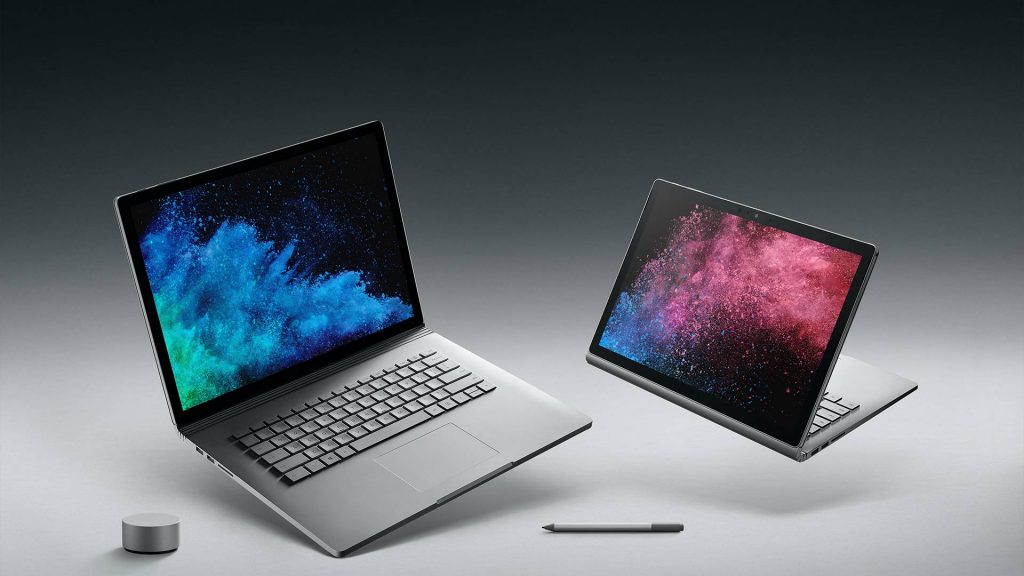 The Galaxy Book 2 also has a new kickstand which looks completely stunning, therefore now you can detach the keyboard for tablet mode. Not only this the Book 2 is having a solid body with all-aluminium inputs with a weight of  1.75 pounds, yes it is slightly heavy than the surface laptop 6. But yes by the look you can call it as a tablet.
The market will be surely attracted towards its great screen size not only this it has a resolution of 2,160 x 1,440 and 216 PPI (pixels per inch) which is less than the older surface 6 and Pixel. People have a habit to get attracted towards the colours and also the screen that is why Samsung has given the Super AMOLED panel so that the colours should really pop. These specifications are loved by young people who have their work on laptops and also gets very attracted.
What about the keyboard and S Pen?
Samsung officially said that "you all will be surprised after having the keyboard and S pen" because the earlier the reports came about this and it was mentioned that the S Pen will be sized just after the Note 9's pen but the reports were somehow wrong because the laptop has the new S Pen which is thicker, larger in size and also have a magnet which helps to attach on the left side of the Galaxy Book 2, the S Pen works same as it is expected to be, smooth as well as create good contact with the screen. Whereas the keyboard is as same as the last model of Galaxy Book 1, it gives the same type of experience which the user needed and also has a double cover which protects it with more care. The major users have a fast typing speed, therefore the keyboards support very much to them as it allows the user to run as much faster he can and also help them smoothly whereas one thing is there which will surely disappoint you is that it has a small touchpad under the keyboard.
The Galaxy Book 2 also has one more great feature through which you will be surprised is the connectivity, it has an impressive connectivity with two USB-C ports and a microSD card slot that means you can easily connect your Book 2 with dongle and access internet on the go. The comparison is most important, therefore we must say that in the issue of ports Galaxy Book 2 is more good than the Surface Pro 6 because it has a mini-DisplayPort and USB-A with a headphone jack. It seems to be more convenient than other brands of laptop(Surface or Pixel).
The one more interesting thing which you will like the most about the new Galaxy Book 2 is that, as mentioned above it has a gigabit LTE connectivity option, when you will put the laptop on sleep mode it will stop working which is bit obvious whereas if you will again power on the laptop you will be immediately able to proceed with your internet world because of the LTE technology the Book 2 will gain connection in the time period you will open your laptop( as fast as possible). You all will be surely imagine that we can also wait for 10-15 seconds for internet connectivity then why is this, therefore it has claimed that it was only to give a perfect competition to Surface and Pixel.
According to the market, and you must be also aware of the new devices which have been launched recently with the second latest Qualcomm Snapdragon 835 processor which is best in use and even more faster, therefore the new Galaxy Book 2 should also have the latest processor, therefore as mentioned above it has Qualcomm Snapdragon 850 processor which ultimately fast in speed as well as performance of certain task. In numeric terms, the latest Snapdragon of 850 is 30 percent faster than its last processor of 835.
These all details about the fast speed and processor has been only reported after testing it, the testers have opened up several apps while testing such as the Digital Trends website, YouTube, NotePad, and Samsung's website there was no slowdown on the Galaxy Book 2 and most surprisingly it was tested on 4GB of RAM, then also it seems to be very fast than other such laptops which claimed to be fast and are slow. Therefore you must know which is better than you or not.
You will be shocked that after using it completely it supports 20 hours of battery life which is more in actual terms, also if it is compared to the Surface laptop than, it runs just for 10 hours. when it was tested on the battery, the battery percentage was the same even after usage of more than 1 hour. The battery is the most important thing which is seen in the electronics item(the product will be last for how many hours if charged once fully) is the battery backup and how long it can work while using internet connectivity.
If you are planning to buy this new Galaxy Book 2 then you are on the best model because it is not the matter of battery and display anymore but also on which platform does this work, yes, this new Book 2 have Windows 10 which will effectively work in S Mode. This is the main reason for giving you more battery life and also the best performance. How does it work? basically, this model locks down the system to run apps from the Microsoft store only, this mode generally asks you to use software like chrome and photoshop though switching to regular Windows 10 is the best bet. If you are planning to get windows 10, you will get it for free but the thing which it will cause is the battery life, it will somehow decrease the long hours.
Samsung doesn't have only launched the laptop but has also taken care of the apps so that it could be meant to work with your other Galaxy devices. The list is such as Samsung Flow which can be used sync with, mirror, and transfer files to your Galaxy phone to see notifications in real-time, right on your screen. Samsung also said that they haven't focused to connect these apps with each other but yes have a great faith in their results.
Let's have the price of Galaxy Book 2.
It starts with somehow $1,000 in which you will get a cover keyboard and also the S Pen in it. yes, it will be sounding very expensive, this is so because it has those feature which the cheaper model doesn't have, you can also have the example of Qualcomm PCs like the $700 Asus Novato and also it also has the ranged price with the HP Envy x2 which priced almost same. Whereas the surface pro 6 starts with the price of $900 but have the iCore processor(version), but the main difference of price comes because of the Surface Pro 6 doesn't have the type cover keyboard and obviously not having the S Pen.
Till now you must have made a mind that which laptop you should buy or which will suites your personality. The laptop is the item which reflects your personality. Also, you can even imagine that you are getting so much better things than the Surface Pro 6 and just at the price in addition to $100. Now the call is yours.